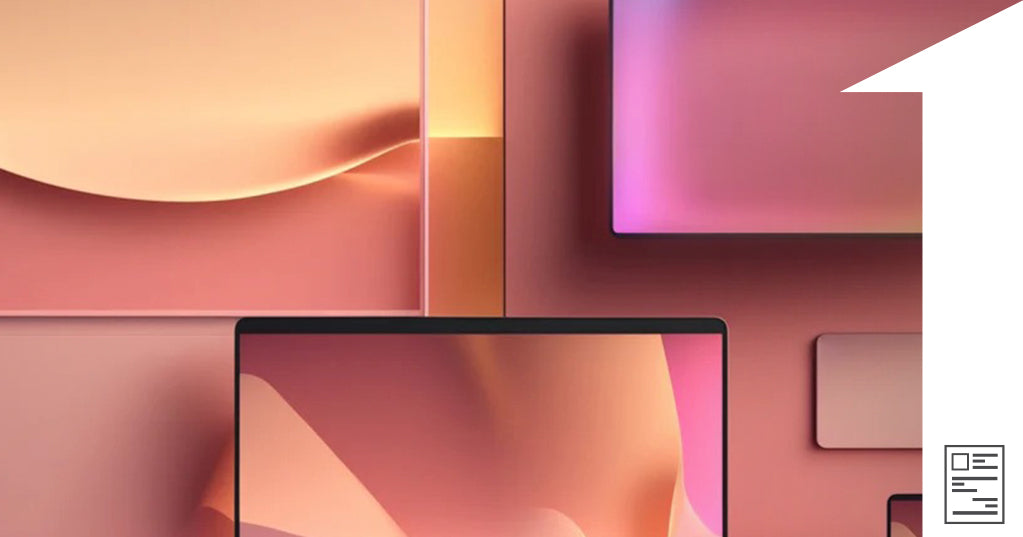 Building a website can be both the most exciting and the most daunting part of starting a new business. It means diving into a new world of possibility, while also managing the technical and design elements that go into building your own website.
For instance, you'll need to consider what the site will look like, how you'll organize products on the page, and what pages and sub-pages you'll create. You'll also need to ensure the checkout process works smoothly. That can be a lot to juggle on top of choosing a website builder to make your website a reality.
The good news is that there are affordable website builders that cater to small business owners like you, and the process can be as simple or as involved as you'd like it to be. 
What to look for in a website builder
There are many website builders out there to help you build an ecommerce site for your online store—but not all website builder software is created equal.
We evaluated the best ecommerce website builders specifically for small businesses, based on four criteria: price point, ease of use, number of features, and level of customization offered. 
These criteria are best to consider if you're just getting started and don't want to get bogged down by a website builder with a steep learning curve. They also are a good indication of scalability—as your shop grows, you'll want a site builder that can scale with you.
Price
Affordability is important for any software purchase, but it's especially crucial when you're just starting a new business. After all, in the growth phase, you'll need to keep costs as low as possible. There's always a tradeoff between free and paid website builders.
For example, some vendors offer paid perks like elite web hosting services and high-quality templates, while other vendors offer free domain name hosting for the first year and cheap plans if they're ad supported.
Ease of use
You may know HTML like the back of your hand. Or, you may prefer a drag-and-drop editor that does all of the coding for you. Either way, website builders should be easy to use not only at the start, but also as you continue to update your site's look and content. We looked at how easy each website builder platform actually makes it to create your online store, with or without web design expertise.
Features
Beyond the basic functions of building a website, how many additional features does your website builder tool offer?
Be sure to look at what kind of customer support options the company provides, as well as how payment processing works. Great customer support (an extensive knowledge base, clear tutorials, or live chat support) will make your website building journey much easier, while having a payment processor you can count on will increase sales.
Level of customization
While most website builders offer some level of customization, many are extremely limited in the creative flexibility they offer. This can pose a challenge for a business looking to highlight its distinctive brand. We looked at how rigid each website builder is, as well as which design options they offer, to make your store stand out.
The best website builders for small businesses
Let's look at some of the top ecommerce platforms you can use to build a website:
1. Shopify
Best all-in-one ecommerce website builder for small businesses
As you start this process, you might think building a website and selling products online are different steps, with different tools. However, there's a big difference between tacking commerce features (listing products, accepting payments, tracking inventory, fulfilling orders, etc.) onto an existing website, and using a website builder that includes these features natively.
If you truly are just looking for a website builder, you might not need all of the additional commerce tools. But if your goal is to create a thriving ecommerce business from the start, Shopify may be the best site builder for you.
Shopify is an all-inclusive subscription-based commerce tool that's perfect for online stores of any size, at any stage. It's designed to grow with you. It helps you get set up with a custom domain name and web hosting services, has high storage and bandwidth allowances, and offers free marketing features for social media, email marketing, website chat, and more. Plus, Shopify helps you sell through online sites to increase your reach and sales. 
Shopify is one of the top site builders for most business owners most of the time, for these reasons: 
Simplicity. It's easy for anyone to get started on Shopify, and it remains easy to use as you scale. You can go underneath the hood if you want to, but you can also maintain, customize, and scale your store without learning to code.
Performance. Shopify's website building technology offers

 

super-fast load times

 

and the

 

best-performing checkout on the web. You don't need separate web hosting for your domain, and you don't need to hook up a third-party checkout tool. Shopify's built-in shopping cart is world class.
Omnichannel. Shopify's website builder allows you to sell wherever your customers are. Shopify is always helping merchants bring their products to new markets. We recently launched the

 

TikTok sales channel

 

and offer a

 

Shop Pay plus Facebook and Instagram partnership. There's no need for extensive add ons or plug-ins. 
🎯 Quick facts
Price:

 

Shopify offers a

 

free trial

 

so you can play around with its website builder without having to pay upfront. After that, Basic Shopify is $39 per month (best for new businesses, like yours), Shopify is $105 per month (best for a growing business with one retail shop), and Advanced Shopify is $399 per month (best for growing businesses with two or more retail shops).
Ease of use:

 

Shopify's website-building tools are incredibly intuitive, and if you need help you can turn to the extensive help center, forum, or 24/7 support.

Features:

 

Great customer support available 24/7 via live chat, phone, and email; more than 100 beautifully designed mobile-friendly themes; search engine optimization; inventory management; free SSL certificate; an app store with more than 4,000 easily integrated tools; reporting and analytics; a handy mobile app.
Level of customization:

 

Each website template on Shopify is easily customizable, and if you want complete control, you'll always have access to the HTML and CSS of your site.

Example: Check out Greens Steel Premium Drinkware to see Shopify in action.
2. Big Cartel 
If you're an artist interested in selling your work online but want a custom domain as an alternative to Etsy, Big Cartel is for you. It's easy to use and set up, and it's made by artists, so the founders have already considered anything you might need to sell your work on the web.
🎯 Quick facts
Price:

 

Big Cartel is free for up to five products, so if you're an

 

artist just starting to sell your work online, this could be a great option for you. After that, Platinum (50 products) is $9.99 per month and Diamond (500 products) is $19.99 per month.
Ease of use:

 

It's very easy (and quick!) to set up your own website with BigCartel. If you're looking to grow your business over time though, it's hard to scale this to more channels than just web.
Features:

 

Customer support is available by email seven days a week, 8 a.m. to 6 p.m. ET; up to five photos of each product; free themes you can customize (plus code access); make sales both online and in person; use a custom domain; offer promotions; hook up Google Analytics; shipment and inventory tracking; sales tax auto pilot; bulk editing.
Level of customization:

 

Use one of BigCartel's pre-baked themes to set up your site in a pinch, or design the entire thing yourself with full code access.
Example:

 

Take a look at

 

The Feebles Shop

 to see what a Big Cartel store looks like IRL. The Feebles Shop uses Stripe as its payment processor. 
3. Wix
A popular website builder, Wix offers myriad different pricing plans based on what you need. It falls short on inventory tracking, and many ecommerce features require an upgrade to the highest tier of plan. Wix ADI, its web design intelligence system, can build a website for you in minutes with just a little information about your business. 
Still, Wix does have options for plans, subscriptions, and recurring payments, so if you sell a product customers subscribe to, this builder might be perfect for you.
🎯 Quick facts
Price: Wix differentiates its standard website plans from its

 

ecommerce plans. Because you'll need to accept and process payments, you'll have to go with one of its business and ecommerce plans. Business Basic is $27 per month, Business Unlimited is $32 per month, and Business VIP is $59 per month. Wix will refund the cost of any premium plan, as long as you cancel within 14 days of upgrading.
Ease of use:

 

The user-friendly drag-and-drop editor makes Wix an easy tool to use.
Features:

 

Wix websites lack inventory management tools, so if that's something you know you're going to depend on, you may want to look elsewhere. For full ecommerce access, you'll want to go with the Business Unlimited or Business VIP plan, as the Basic plan is lacking in advanced features like dropshipping and tax automation. Premium features for the upper level plans include: drag-and-drop website builder; recurring payment options; 24/7 customer care; automated tax; dropshipping; search-engine-optimized pages; shopping integrations with Facebook, eBay, Instagram, and Google Shopping.
Level of customization:

 

Use the drag-and-drop builder to customize one of 800 templates. Every element of any template is customizable.
Example:

 

Check out

 

Mantra Lovers.
4. Squarespace
One of the top website builders out there, Squarespace is known for its simple, beautifully designed website themes. This is a great option if you want to build a site quickly and customize very little. Squarespace is also a good choice if you sell services in addition to physical items. 
For example, a day spa might need a place for clients to book services and purchase or subscribe to the items their therapists use after a treatment. Squarespace designs already function well and look beautiful, so in general, you won't need to do much legwork to create a beautiful website fast. 
🎯 Quick facts: 
Price:

 

The Basic Commerce plan is $27 per month, and the Advanced Commerce plan is $46 per month. You can

 

save 30% on plans by committing for one year.
Ease of use:

 

Squarespace is a pretty simple website builder to use, and if you need help, the company offers webinars, a help center, and a community forum.
Features:

 

Drag-and-drop builder; customizable templates; responsive design and image scaling; sell physical goods or services; no limit on the number of products in your shop; product catalogs; post purchase email sequences; inventory management and low inventory notifications; Stripe and Paypal integrations; subscriptions.
Level of customization:

 

All templates are customizable via the Squarespace editor, and if you have coding knowledge, you can also pop into the code. Keep in mind that if you do choose a Squarespace theme, you won't be able to customize down to the page level—the styles you choose will be consistent site wide, which gives you less flexibility overall.
Example:

 

Fashion and accessories brand

 

Flora Salvaje

 

runs on Squarespace.
5. GoDaddy
GoDaddy is a well-known website builder used to create portfolios, ecommerce stores, service-based business sites, and more. It's beginner-friendly drag-and-drop builder uses artificial intelligence to design your website quickly, taking the information you provide to customize your site in minutes. 
One drawback of GoDaddy websites is that the designs are pretty basic. They are all clean and modern, but GoDaddy's interface is for simple designs. If you want to build an online store, you'll have to use a separate online store builder for double the price as the main builder. 
🎯 Quick facts 
Price:

 

If you want ecommerce functionality, you'll need to pay $16.99 per month for the Commerce plan or $29.99 per month for the Commerce Plus plan. You can save between 31% and 33% on your subscription by paying annually. GoDaddy also offers a seven-day free trial. 
Ease of use:

 

GoDaddy's website builder offers a nice and easy editing experience for beginners without coding experience.
Features:

 

Over 100 mobile-friendly templates; integrations with social media sites like Instagram and Facebook; multiple payment options such as Google Pay and Venmo; integrates with Square POS (point of sale) to connect retail and online businesses. 
Level of customization:

 

All templates are customizable. GoDaddy's designs are basic and cannot be fully customized to create unique experiences online. 
Example:

 

She Moves Mountains Apparel

 

is built on GoDaddy.
6. Duda
Duda is a design-forward website builder for those who want an attractive website and rely on templates. You can create websites fast, build widgets, and brand your site. Duda is a bit more expensive than your average site builder, with plans starting at $14 per month. 
Duda was originally built for agencies, but has since adopted features for anyone to use. For example, you get access to a range of free widgets, or you can build one yourself to add unique functions to your website. You get a fair amount of creative power within each template, which is good for beginners not confident in their website building skills. 
🎯 Quick facts 
Price:

 

Duda has three pricing tiers: Basic ($14 per month), Team ($22 per month), and Agency ($44 per month). You can save 25% on your plan when paying annually.
Ease of use:

 

Duda takes minutes to sign up for and start building on. It offers a drag-and-drop builder to customize your template without any technical knowledge.
Features:

 

Duda comes with a ton of design features, such as an in-app photo editor and over 100 font styles. It also lets you create widgets to display tailored experiences for visitors. You can easily trigger pop-up messages and promos based on various factors, such as location or behavior. 
Level of customization:

 

Its website builder is made to design fast. But you can't customize too much outside of your template. 
Example:

 

Japan Mobility

 

uses Duda as a content management system for its website.
7. Webflow
Webflow is a powerful DIY website builder with professional-grade customization options. Often cited as a superior WordPress alternative, Webflow provides a variety of features designed to get you up and running with a flexible, fully customized website. You are not confined to its pre-designed templates, offering complex functionality to developers and web designers who want to create without limitations. 
🎯 Quick facts
Price:

 

Webflow lets you build a website for free, but you'll have to buy a plan to go live. It offers ecommerce site plans that start at $29 per month for Standard, $74 per month for Plus, and $212 per month for Advanced. You can save up to 30% by paying annually. 
Ease of use:

 

After signing up, you'll get access to more than 25 curated templates. You can choose the best one that meets your business type. Adding content to your site is incredibly easy. When you are ready to publish changes, you can do it with one click. Webflow offers live previews so there are no surprises once your site is published. 
Features:

 

Lets you collaborate with colleagues on any website design; tracks version history so you can see who changed what and when; can be optimized for SEO without any additional plug-ins. 
Level of customization:

 

There are no limits to what you can create inside Webflow. You can build website interactions, page transitions, and animations visually. If you want to break outside your comfort zone, Webflow is the website builder for you.
Example:

 

Shift

 

runs on Webflow.
8. Weebly
Some small business owners are looking for free website builders to help them keep costs low. Weebly is one of the few site builders with a completely free plan that includes a free domain, so if you don't need your own domain and don't mind the ads, this is the best choice.
Weebly is a basic website builder for personal websites for bloggers, freelancer portfolios, or simple shopping carts if you want to sell products. If you do decide to upgrade, Weebly has affordable plans, and it's really easy to use. 
🎯 Quick facts
Price:

 

Weebly offers a

 

free basic ecommerce account. The Personal plan is $13 per month, or $10 per month billed annually. The Professional plan is $16 per month, or $12 per month billed annually. The Performance plan is $29 per month, or $26 per month billed annually.
Ease of use:

 

It's easy to set up and customize a website on Weebly, and no prior technical knowledge is necessary.
Features:

 

Drag-and-drop interface; customizable themes; bulk product editor; coupon creator for promotions; mobile optimization; shipping tool with real time rates; advanced inventory management; product search; integrations with PayPal, Stripe, and Square; auto tax tool.
Level of customization:

 

Weebly's drag-and-drop builder makes it pretty easy to start with a theme and customize it with your brand's colors, custom fonts, video backgrounds, and animation. If you want to dive into the code, the option to play around with HTML and CSS is available too.
Example: Check out

 

Nature's Kindle

 

to see Weebly in action.
9. Volusion
Volusion offers great data insights into how your shop is performing. It's got its own built-in analytics tools and can integrate with partners like Fullstory and Google Analytics so you can glean all of the information you need to grow your business.
🎯 Quick facts 
Price:

 

Volusion has a 14-day free trial. After that, the Personal plan is $35 per month, the Professional plan is $79 per month, and the Business plan is $209 per month.
Ease of use:

 

Planning to use one of Volusion's pre-baked themes? The web builder will be pretty easy to use. If you want to mess around with any design elements, though, Volusion can get complicated quickly.
Features:

 

Help center, phone, and chat customer support; drag-and-drop builder; mobile-friendly themes; custom coupons and pricing for bespoke products; payment integrations with Apple Pay, Stripe, and PayPal; recurring pricing for subscriptions; bulk order processing; zero transaction fees; integration with essential tools like Google Analytics, Fullstory, and Pinterest.
Level of customization:

 

Volusion offers solutions no matter how comfortable you are with coding. Choose from paid and free themes, and customize them down to the page level. You can customize the page layout with the drag-and-drop editor.
Example:

 

Airframes Alaska

 

runs on Volusion.
10. WordPress
What's so powerful about WordPress is how much creative control you have. If you're code savvy, you can create the whole thing yourself. Since WordPress is an open-source software, it's constantly being upgraded, so you can expect it to perform at its best at all times. You can also add a Shopify Buy Button to your WordPress website to sell products. 
🎯 Quick facts
Price:

 

WordPress

 

offers a free version

 

so you can check out how everything works, but to get full ecommerce functionality you have to pay. The Business plan is $25 per month and the Commerce plan with WooCommerce is $45 per month. WordPress offers per month discounts if you pay annually.
Ease of use:

 

WordPress has a steep learning curve, so it can be difficult to use at first. Once you've mastered it, the amount of customization, especially if you have a blog, is powerful—it just depends on how much work you're willing to put in upfront.
Features:

 

In order to get all of the ecommerce features you need, you have to also set up an ecommerce plug-in like

 

WooCommerce, which is free; live chat customer support; ecommerce plan includes features like integration with Google Analytics, more than 50,000

 

plug-ins, and shipping carriers, marketing and SEO tools, and payment options in over 60 countries. Read our

 

Shopify vs. WooCommerce comparison

 

and check out these

 

WooCommerce alternatives

 

to see a more detailed breakdown.
Level of customization:

 

You can code your own WordPress site if you want to, but that requires a deep understanding of HTML. Basic customization is a little tricky if you're not tech savvy: you can add your logo, brand colors, and brand font pretty easily, but other changes require HTML knowledge, and it's easy to break WordPress websites if your code is wrong. WordPress is probably the most customizable tool out there, but if you're not code savvy and you want a more customized product, you'll likely have to pay someone to create a website for you.
Example:

 

The House of Whisky

 

is built on WordPress.
Find the right website builder for your specific needs
Your website builder is what you'll use to build your online presence, whether that's a simple portfolio or a complete business website with ecommerce functionality. Just like when you assess a place to live, you'll need to find a home for your online store based on your current needs, while trying to avoid headaches down the line.
If you're just looking to put up a landing page with store hours and your phone number, a free website builder may be perfect. But if you're looking to create an online store where you can connect with customers, consider building a solid foundation right from day one.
by Alexa Collins
https://www.shopify.com/uk/blog/best-website-builders