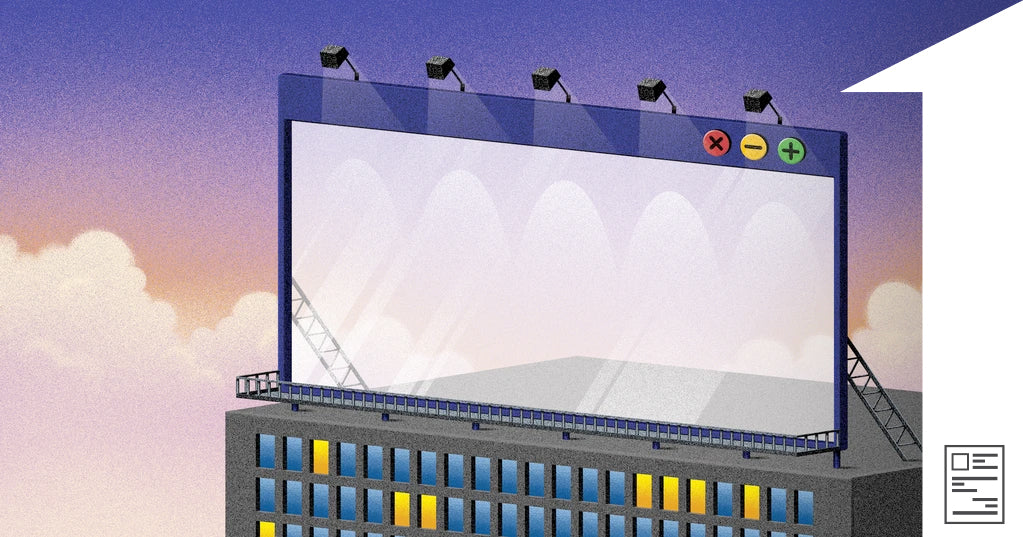 There are tons of marketing tactics out there. But an eclectic mix of tactics, no matter how creative, doesn't make for a compelling marketing strategy. The different tactics and channels that work best will be those that fit both your product and your business model.
Good marketing must fit the market you're in. Pick your channels and marketing tactics based on informed guesses about your customers and adjust as the results come in. 
But before we dive into the specific tactics that get results, it's essential that we first zoom out to understand more about your specific customers, your products, and what products fit their needs. This will help you create a marketing strategy to guide you going forward. 
As ecommerce expert Drew Sanocki explains in his Three Multipliers Framework, marketing for ecommerce businesses is really three-dimensional: sustainable growth comes from increasing the total number of purchases per customer (purchase frequency, or F), increasing the average order value (AOV), and increasing the total number of customers (C). Marketing that doesn't address all three will fail to scale.
Promote your product [click to learn]
Ways to market your product
All too often brands focus solely on attracting as many new customers as possible—the acquisition treadmill. But acquisition costs add up, and if customers only purchase one item and never return, those costs become hard to outrun. So, the Three Multiplier Framework focuses on increasing the profitability of each hard-earned customer you acquire. 
We'll use marketing tactics to create the results we want: increased average order value and an increased number of orders per customer, as well as new customers over time. These marketing efforts will work together to support this overall strategy rather than act in silos. 
How to create repeat buyers
Your customer base is like a garden. If you tend to your customers, you often can grow both the value they receive as well as the value that comes back to your business. For example, a customer might get a lot of value from your flagship product, but unlock even more from buying your product again—or buying more from your full product line.
Loyal repeat customers compound in value, too. Once a customer makes a second purchase, you no longer have to pay the cost to acquire them, and they might recommend your shop to friends with similar taste. 
Repeat purchases don't come for free, though. You'll still need to strategically invest in the right areas. And although you can argue that "everything" has the potential to influence retention, there are three main levers that brands should start with:
Merchandise.

 

Customers need merchandise that fits their needs. They also look for high-quality items that meet or exceed their expectations. If you find a bestselling product that customers love, consider putting it front and center on your website. Chances are, customers who purchase that product first will come back for more.
Customer experience.

 

Amazing customer service doesn't mean breaking the bank, but it does mean

 

providing unexpected extras. This could be as simple as being available when your customers need you or offering free returns on any order. Think Zappos or Chewy.
Marketing.

 

You'll need the right marketing for the right customers at the right time. Tactics you might use are: win-back email campaigns, lifecycle marketing, loyalty programs, or a new release structure that keeps customers coming back for more. We dive in below. 
Right now, we're talking about marketing, so let's have a closer look at that. To increase customer order frequency, you'll need a specialized marketing plan. There are several common and effective marketing tactics you can use. We'll run through the top four. 
1. Introduce a loyalty program 
Loyalty programs can be free or paid, and they offer special benefits to subscribers. Members of retailer Altitude Sports, for example, pay a lifetime membership fee of $34.99. They enjoy perks like 5% off almost any item, exclusive sales, and free returns on all orders. 
Loyalty programs can also be unpaid and use a points system, where a certain number of points earns customers different rewards. Other unpaid programs, like the one from clothing retailer Girlfriend Collective, offer both points and perks, like order discounts.
Loyalty programs are effective because they give customers a reason to return to your online store, whether it's to use the points they've accumulated for a free gift, to get free shipping, or to receive a percentage off their purchase price. Hello, repeat customers! 
2. Create an email win-back campaign
Email is a lifeline to high-intent shoppers who've already visited your store and completed their purchase. This makes it the ideal channel to encourage repeat purchases.
One of the most valuable sequences you can create is called a win-back campaign, a type of lifecycle marketing—marketing that seeks to engage a customer based on where they are in the customer journey. In this case, the customer is post-purchase, so the right message to send them is one that encourages a return trip.
Drew Sanocki calls this type of win-back campaign a one-two punch, because its goal is to convert first time customers (F1s) into repeat customers (F2s). Here's how it works: 
Who the email marketing campaign targets: Set up your email campaign to target first time customers. Set the first email to send 30 days after their purchase only if they haven't made a second purchase in that time. Each subsequent email will be sent to your list of first customers. You'll set parameters to remove anyone who ends up making a purchase at any time throughout the email sequence.
Email 1: The first email notifies customers of another product that, based on their original purchase, they might like. The item could be part of your core collection or, to drive excitement, could be a limited edition item. This email doesn't include any coupon codes but rather seeks to excite or remind that customer about your other product offerings. 
Email 2: Sent 30 days after the first email, the second email offers a small promotion, like 10% off or free shipping on the next order. 
Email 3: Sent 30 days after the previous email, the third email offers another promotion that's 15% higher than the last. So, that could be something like 25% off or 15% off and free shipping. 
Email 4: This email could include another offer, but since this one won't send until 120 days after the customer made a purchase, it might be high time to ask these customers if they're still interested in your shop. To understand why they aren't interested, you could include a survey in the email that asks what would lead them to make a purchase. You could create an email that leads readers to a survey like this one from vitamin company Ritual: 
Then, you'll unsubscribe anyone who's been inactive or who hasn't opened an email from you in the last 60 days. If you choose to send an email like the one above, you can also offer to unsubscribe people who select one of the options. 
You don't have to use email for this win-back campaign if you don't want to. You can use pop-ups, paid social ads, a direct-mail postcard—whatever you think will resonate most with your customers.
3. Email or SMS sign-up coupons
Email marketing is a great way to re-engage both current and prospective customers. To get people to opt into your list, when they first visit your site consider using a pop-up that shares an offer if they subscribe. This could be something like 10% off their first order or free shipping. Not only will you be able to email them now, but they'll be more inclined to make a purchase with the promotion you just gave them. You can do the same SMS. Postscript is a Shopify plugin that allows you to keep in contact with customers through SMS messaging.
Resource: How SMS Marketing Cuts Through the Noise—Plus 4 Examples to Try
4. Release new items on a schedule 
If you plan to offer new products often, consider scheduling product launches on the same day every week, or the same day every month. If your customers know the date of a new drop, chances are they'll visit your website to check and see what it is or be more likely to open the announcement email. 
New releases keep customers checking back often. Mejuri, a website that sells fine jewelry for everyday wear, launches new products that follow a design theme every single Monday. 
For curious customers who are big fans of the brand, that drums up excitement to see what's new every week. Each new "Monday Drop" is featured on the homepage of the website and in a timely announcement email. 
5. Build a subscription model 
Though it may not sound like marketing, offering a subscription to your products is a marketing decision. Giving your customers a way to subscribe essentially positions your products as ones that will become everyday essentials. Still, building a subscription model takes more work than other marketing tactics, but it is an extremely effective way to ensure recurring revenue.
If your product requires refills, you can create a subscription model that auto renews on a standard schedule. Then, customers won't even have to visit your store or even remember that they're running low before you send out a refill. For example, Fresh Patch sells hydroponically grown grass patches to pet owners. The company sees 80% of its total revenue from subscriptions. 
Alternatively, if your company isn't one that provides refills, you could offer customers a subscription to a bundle of monthly items. Package Free sells environmentally friendly home and body products and allows shoppers to create their own subscription bundles from a large selection of products. 
Bump up average order value to spike revenue 
Raising your average order value will bring in more revenue, and it's simpler than you might think. In order to build an effective strategy around average order value (AOV), you'll need to understand the mean, median, and mode of your orders. We'll also cover how to cross-sell and upsell.
6.Use mean, median, and mode to your advantage 
First off, let's define the terms you likely haven't seen since fourth grade math class. 
Mean:

 

the average order value (traditional AOV) 
Median:

 

the middle number of all order values 
Mode:

 

the order value that most frequently occurs 
Let's borrow the practical example our Senior Editor Sara Yin shares in our recent post on AOV and take a look at the mean, median, and mode of orders on our demo store, Kinda Hot Sauce.
Though the mean order value, or average order value, is $24, the mode order value, or most commonly occurring order, is $15. The mode shows a much more accurate representation of your orders, because the mean is easily skewed by low or high purchases. When we think about raising the AOV, it's more telling to look at the mode. That's the number we want to increase. 
Some businesses offer free shipping that's just above their most commonly occurring order value to bump up AOV. For example, since $15 is the most commonly occurring order value at Kinda Hot Sauce, we may offer free shipping for orders over $25. 
7. Perfect the cross-sell and upsell 
Offering free shipping may not work for your business. Rest assured, there are other tactics you can employ, like cross-selling and upselling, that will help bump up the value of orders overall. 
Cross-selling

 

is when you invite customers to purchase a complementary item. Cross-selling suggestions are most effective when a customer is looking at their cart, similar to the aisle of impulse buys a shopper might walk through at a brick-and-mortar store.

 

SellUp

 

is a great option for cross-selling.
Upselling

 

is when you encourage customers to purchase a similar product that's higher end. Upselling is more effective on the product page before the customer has committed to buying one particular item.

 

Upsell Recommendations

 

on the app store is a great tool for this. 
Cross-selling and upselling are based on the idea that, when you have a compelling product, 10%–20% of your customers are willing to spend a lot more than the average customer. Your goal is to understand what they want, so you can offer those products and those upgrades. From there, you can use tools to automate upsell and cross-sell suggestions, or you can offer those recommendations yourself through another method, like email, a phone call, or live chat. 
Use traditional acquisition methods to increase new customers 
This is how we'll attract new customers to buy your products. Traditional acquisition employs methods like paid social media ads, content marketing and search engine optimization (SEO), press releases, influencer outreach, conversion rate optimization, and email sign-up coupons to promote your brand. 
Whichever method you choose, you'll want to gear your marketing toward customers who spend more. Here's a breakdown of a few effective ways to attract more customers to your shop. 
8. Start with paid marketing to find your footing 
Paid social media marketing and influencer marketing both fall into this bucket. They can help you validate your product and scale them in a cost-effective way.
Have you ever seen someone with a big social media following post about a product they like and then offer a unique discount code for their followers? That's influencer marketing, and it's become extremely effective. Here's how it works: brands reach out to influencers they think will like their products. They offer something in return for the influencer to talk about the product on their social media account. This could be a sum of money, but many brands just offer the influencer a few of their products for free. 
Then, the influencer will talk about the product on their account an agreed upon number of times. You can ask the influencer to post about your product twice on Instagram, for example, or you might agree to one Instagram post and one Instagram Story feature—it's up to you and what you think will resonate best with your target audience.
You can also go the traditional route and pay a social media platform, like Facebook, Instagram, or even Pinterest, to show your ads to prospective customers. You can set up social ads yourself or work with an agency that can help you design ads, write the copy for them, and place them on the channels they think will work best for you.
9. Build organic flywheels for acquisition
This means playing the long game with channels like content marketing and SEO (search engine optimization). Content marketing is the practice of using organic (not paid) tools like blog posts, videos, social media, podcasts, or emails to educate a target market. You'll optimize your content to rank on the first page in a Google search to increase your brand's visibility and your website traffic. The reason content marketing can be so effective is because it compounds on itself. Where traffic gained through paid acquisition dries up when you stop paying for it, organic traffic from content marketing can yield hockey stick growth if done well. 
For example, Four Sigmatic, a company that specializes in crash-free coffee, has invested a lot of time into customer education. Because of that, it gets a lot of organic traffic. 
10. Convert more of the traffic you have
You likely already have great traffic coming to your shop, so rather than focusing on getting more traffic, you need to drill down on converting the traffic you currently have. This is called conversion rate optimization (CRO). CRO is easy to automate, less expensive than buying traffic, and improves the return on investment (ROI) of your paid traffic placement. 
Think of it this way: you're using a funnel to refill your hand soap container, but the funnel has several holes in the side, which is causing a lot of the soap to ooze out. Your customer funnel is probably suffering from the same problem. Rather than buying more soap, you can fix your funnel and conserve your resources from the get-go. 
You'll find more in-depth information in our post on conversion rate optimization, but a great way to start is by focusing on plugging those leaky holes in your checkout flow. Shop Pay is a great tool that will help you convert potential customers. 
Great marketing sells more products
It sounds deceptively simple. But a thoughtful and strategic marketing strategy is what will take your business growth to the next level. Great marketing will help you acquire new customers, but it's the missing ingredient to customer retention that so many brands forget about. Remember that before you set out to get more customers, your job is to re-engage customers who have already purchased from you. And the key to that is effective, well-thought-out marketing. 
Illustration by Luca D'Urbino 

About the author - Alexa Collins
A content writer and editor, Alexa Collins has shaped stories across topics from B2B SaaS to real estate. She's best known for her love of plants, and when she's not watering them she's throwing the frisbee for her dog Bear.
Source: https://www.shopify.co.uk/blog/how-to-market-a-product