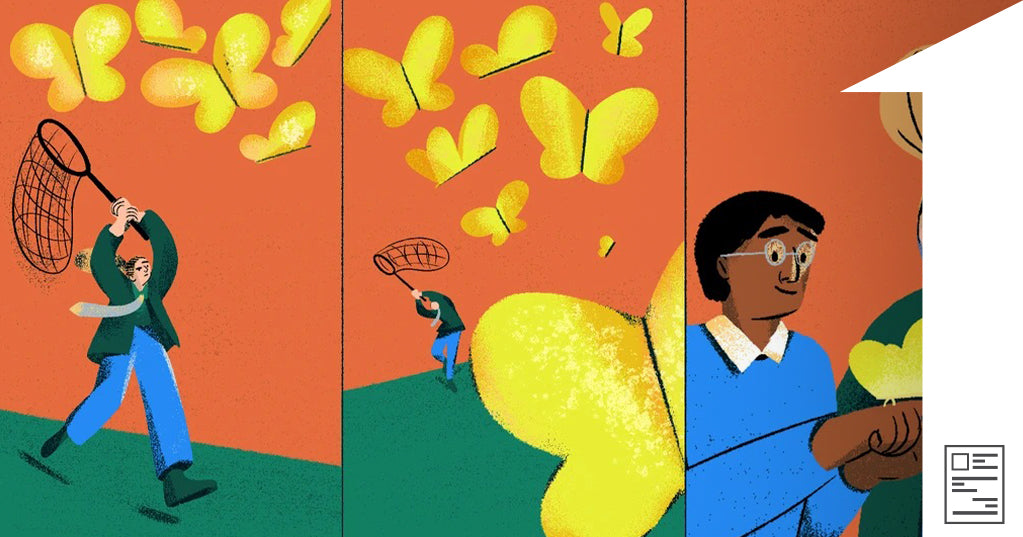 The idea of starting a business is exciting. But many ideas require time, money, and risk.
Contrary to popular belief, there are actually many ways to start a business that let you focus less on the logistics and upfront costs and more on getting started.
These low-investment small-business ideas make a great entry point for beginners, bootstrappers, or anyone with a busy schedule and let you pick up a side business without having to drop everything else.
You still need to come up with a solid idea, build a brand, put effort into marketing, and provide excellent customer service. But there are ways you can bypass many traditional startup costs, such as initial inventory, warehousing, and retail space.
Here are examples of business ideas you can start on your own with a small investment.
Find your next small business idea 🔍
13 low-investment business ideas that make money
Curious what a good business to start in 2021 is? Explore this list of business ideas you can start making money with this year: 
1. Start a dropshipping business
Buy stock, store it, pick it, pack it, ship it. Managing inventory is a big commitment when you're running a business.
Dropshipping is an easy business to start and the first of our good business ideas. Dropshipping is a fulfillment model where a third-party supplier stores and ships inventory to customers on your behalf. It's one of the best businesses to start because it's low overhead, hands-off, and scalable. 
You don't need to handle any products yourself—you just need to make the sales and pass orders on to your supplier. In fact, it's one of the quickest and cheapest businesses to start. 
You can curate products from one or more suppliers into your own online store under a theme that focuses on a specific niche, like gear for yoga enthusiasts or water bowls for dog owners. When a customer buys a product from you, the order is sent to your supplier, who fulfills it on your behalf. However, you are still responsible for your own marketing and customer service.
There are both local and overseas suppliers you can work with, as long as you can establish a relationship with them built on trust—an unreliable supplier will reflect poorly on your brand.
Dropshipping is a low-investment way to test product-market fit and launch a business before you invest in your own original products. Just be sure to always order a sample for yourself to make sure your supplier is reliable and that the quality of the products is fit for selling to your customers.
Additional resources:
Oberlo

 

(free app for importing products into your store)
2. Design and sell print-on-demand t-shirts
Another dropshipping model, print on demand puts inventory, shipping, and fulfillment in the hands of a third-party supplier. But unlike the dropshipping idea above, the focus here is on customizing products with your own designs to create something original.
T-shirts, hats, phone cases, hoodies, skirts, tote bags, and more become canvases for your creativity. You can think up witty slogans for developers or references that resonate with cat owners—if there's passion and pride within a community, there's a potential t-shirt business you can start.
Even if you're not a designer, you can find one to work with using freelance sites like Fiverr, Upwork, Dribbble, or 99Designs.
With many print-on-demand services, you're paying per product, so the base price per unit will be more expensive than if you were to order in bulk. But the advantage is that if a certain t-shirt design doesn't sell, you haven't actually paid for the item yet (only the design, if you outsourced it).
You can even use t-shirt mockup templates so you don't need to spend money on a full photoshoot for every new design.
There are a variety of print-on-demand platforms you can work with, many of which can be integrated with your Shopify store for seamless order fulfillment. However, be sure to always order a sample of your product (often offered at a discount) to make sure your custom products look good.
Additional resources:
3. Launch your own book
A book is just another type of product when you think about it. As such, you can create one to serve a particular demand in the market.
Cookbooks, picture books, comic books, poetry books, photo books, coffee table books, novels, and even ebooks—if you've got the knowledge or creativity, there are a variety of original books you can bring to the market. The options are endless—that's why it's one of the best businesses to start. 
Print-on-demand publishing is a relatively safe way to test the waters and get started with self-publishing. It also gives you control over the quality and look of your book.
Lulu xPress and Blurb are popular platforms to create, order, and distribute your own books as physical and digital products. You could also sell it on third-party marketplaces like Amazon or Powell's.
While you can order one book at a time, costs naturally go down when you buy in bulk. Consider pre-selling or crowdfunding your book idea to ensure there's demand, and guarantee a certain number of sales so you can feel confident making a bulk order.
Launching your own book can be a great way to monetize a blog if you have or are looking to start one.
Additional resources:
4. Create digital products or online courses
Digital products like music, courses, and templates are unique on this list of small business ideas. Unlike the others, they're not tangible. There aren't recurring manufacturing or shipping costs to worry about, so your margins can remain high, making it another no-brainer for the best businesses to start.
The trick is figuring out what makes for a good digital product. What is useful enough that people are willing to pay to download it?
The answers range from original instrumental beats to stock photos that can be licensed to other creators to information products and templates that help people level up their skill sets in a particular field.
If you've got a talent that can be turned into a digital product, think about packaging it into a new stream of income.
Shopify has a free Digital Downloads app that lets you offer digital products in your store as easily as physical products. 
Additional resources:
5. Sell print-on-demand posters, greeting cards, and prints
If you're artistically inclined or know your way around a camera, you can dropship using a print-on-demand business model to let others physically own a piece of your work. Just be sure you have the rights to the content you want to print or are using public domain assets you can freely monetize.
If you've already got an engaged online following—say you're a cartoonist or an urban photographer—you're in an especially good position to give this small business idea a try.
Depending on the printer you work with, you can turn your work into products such as posters or framed wall art, even greeting cards. There are plenty of digital templates and mockup generators like Placeit you can use to showcase your products without having to print out each item and conduct your own photo shoots.
Additional resources:
6. Start a charitable business
Starting a non-profit organization isn't the only path you can take to help fund a better world.
Having a mission to go along with a business, and setting aside some profit for a cause, gives social entrepreneurs a unique way to position their company in the market while addressing the issues they care about most.
While many social enterprises offer their own original products, you can also take any of the small business ideas above and partner with a non-profit or execute that social good with your own hands, as long as you're transparent about how it works.
As part of your marketing, you can share the impact that your customers are having by supporting your business, such as a blog post covering your work in the community or a real-time impact calculator on your website.
The Give & Grow Shopify app makes it easy to partner with charitable organizations and incorporate your mission into your business. You can set it up to donate a specific amount or a percentage of sales, or ask your customers to add a donation at checkout.
Additional resources:
7. Sell a service
Offering services isn't passive, but it can certainly be a lucrative way to gain self-employment. With services-based small business ideas, "time" is your inventory and your biggest investment. You've only got a limited supply of hours in your day. However, that makes it easier to get up and running if you've got skills that are in demand.
Writers, graphic designers, virtual assistants, SEO consultants, cleaning service providers, dog walkers, real estate professionals, and more can build a business around their skills.
It's one of the best business opportunities because it can be expanded with any of the other ideas above to create additional revenue streams by "productizing" services through physical or digital goods.
A photographer, for example, can service a local event while selling prints online through their Instagram account. A freelance writer can sell a copywriting swipe file of high-converting sales copy. Coupling your service-based business with physical products can give you another source of income that isn't directly tied to your time.
You can use the BookThatApp or Acerill Appointment Booking for Shopify to let customers easily schedule a session or consultation or buy tickets to a class with you through your store.
You can also offer your services through a freelance marketplace like Upwork to increase your chances of getting discovered by the people who need your skills.
Additional resources:
8. Create an online fashion boutique
If you love fashion and sharing your sense of style online, you can consider creating your own online fashion boutique. You don't need to become a fashion designer—you can simply curate items from other vendors into your own online store (using the dropshipping model we discussed earlier).
Dresses, shoes, swimwear, accessories, and more—you can build your own fashion brand using one of the several product sourcing apps for Shopify, model them in your own product photos and social media posts, and build an online following as a trendsetter.
Additional resources:
9. Sell handcrafted and homemade goods
If you're a maker—whether you DIY soap, candles, sauces, or pottery—you're in a unique position to find an online business idea, because product development and procurement are literally in your hands.
Unlike many of the other ideas on this list, you will need to consider shipping and inventory management, but you can start out simple on a per-order basis or with a small batch until you start generating consistent sales.
In fact, many makers on Shopify started out with a home business idea, selling on Etsy or eBay, or to friends and family through word of mouth, and grew into full-time small-business owners after establishing demand for their products.
Just be mindful of any regulations in your product category, especially for anything customers will eat, inhale, or put on their skin.
Brooklyn Candle Studio is one of many maker-owned businesses on Shopify that started on Etsy. 
And Arounna Khounnoraj and John Booth are a couple who have been operating bookhou, an online and physical shop selling handmade homegoods and functional bags.
Additional resources:
10. Build an audience you can monetize
In today's connected world, the ability to capture and keep the attention of others is an asset. It's one that many businesses are even willing to pay for and one that many creators are able to convert into a business with multiple revenue streams.
Whether you choose to grow your following on YouTube, Instagram, or a blog (ideally a combination of different channels), you have many avenues for monetizing your audience:
Sponsored posts on behalf of brands
Becoming an influencer
Selling physical or digital products (via any of the ideas on this list)
A combination of the above (they're not mutually exclusive)
Taking an audience-first approach to your small business idea means you're playing the long game (it might be months until you've figured it out). But you don't need millions of followers to do it—Instagrammer Kat Gaskin, for example, pulled off a $10k product launch with only 3,000 followers.
Additional resources:
11. Start a pet business
The pet industry is ripe with opportunity for all kinds of small business ideas. And it's an industry worth nearly $100 billion, so it's an easy one to get started in, with guaranteed demand. Your pet business could be product- or service-based—selling accessories, food, or toys, or offering grooming, walking, or training expertise.
Perkie Prints makes personalized printed pet products—everything from apparel to framed prints, plus fun projects in between. 
On the service side of things, Let the Dog Out offers dog walking and "bathroom breaks" to its customers. 
Additional resources: 
12. Create a membership program
Online memberships aren't just a hot new business idea that materialized from people being required to stay home during the COVID-19 crisis. Online memberships are ideal for entrepreneurs with an established active and engaged community. They work much like a subscription-based business—customers make recurring payments in exchange for a virtual product or service.
Memberships are great for managing members-only access to content on a website, and even for physical businesses that offer guided sessions online. Yoga studios, gyms, clubs, and art schools are a few examples of businesses that can easily take advantage of this low-investment business model. 
Since this content is behind a gate that only paying subscribers can access through their customer account, you can also host exclusive livestreams in addition to (or instead of) downloadable content.
Regardless of the route you take, be sure to record in a quiet space so the audio is clear and distraction free.
It's also a good idea to use email marketing to keep your members informed of new content. Emails, video teasers, and customer testimonials are great ways to build excitement for new launches.
And it's easy to start your membership-based business in Shopify. Set up a new product just like you would for a physical product, but create a name and description that tells people about your membership services. 
Make sure to unselect "This is a physical product" to remove shipping options at checkout. (Note: Some of the setup required might change depending on which apps you choose to use later in the process.)
If you want to offer different options for your memberships, create variants. You can set different prices for each option and limit the number of times available, if needed, by editing each variant.
Additional resources: 
13. Join an affiliate marketing program
Affiliate marketing refers to a performance-based marketing tactic where a business pays people, aka an affiliate, to promote and sell products for them. Every time the affiliate brings in a new customer, they receive a commission from the business. 
Affiliates can promote products on their blogs, social media accounts, website, or in communities. For many, affiliate marketing is a low cost side hustle that turns into a profitable business over time. 
To join an affiliate program, take the following steps:
Find an affiliate program on sites like

 

ShareASale,

 

CJ Affiliate, or

 

LinkShare.
Choose offers you want to promote.
Get an affiliate link.
Promote that link across your assets.
Get a commission every time someone signs up or makes a purchase through your link. 
Commission rates vary depending on the company and offer. You could earn as low as 5% for each sale, while some commissions can be as high as 50% if you're promoting a class or event. Some affiliate programs also offer a flat rate versus a percentage. 
Additional resources:
Three tips for choosing the best business idea
The small business ideas we've covered might be easier to run when it comes to logistics, but that doesn't make them easy. There are at least three things you should keep in mind as you consider your options, no matter what business you decide to start.
1. Focusing on a niche makes marketing easier
As with any business, marketing is what unlocks your success. It's not enough to know that there's demand for your products—you need to figure out ways to reach the people that are most likely to buy them. You need to get the right visitors to discover your products.
Luckily, marketing is a lot easier when you're catering to a specific audience or identity (e.g., vegans, board game lovers, photographers in your city). You can produce social media content that resonates with these people or run ads that target their interests. Taking this approach also helps you project a consistent brand because you'll have a more specific idea of who exactly you're talking to.
Think about how you can zero in on a specific audience for your products and how the business you build can serve them. If you already have a sizable audience (a blog, a YouTube channel, or an Instagram account), maybe you can even find a way to base your business off of that existing audience.
Additional resources:
2. Pricing is about more than profit
Price your products too low and shoppers might assume they're low quality. Price them too high and you risk scaring some customers off. In any case, you'll need to find a sweet spot that also lets you factor in the cost to acquire customers and offer discounts, especially if you plan on paying for ads.
With many of the small business ideas we'll explore in this post, you may not be shipping your products, but you still need to cover the cost of shipping. Consider your shipping costs and how they will vary in the different countries you want to serve.
Many online sellers try to bake their shipping costs into their retail price so they can offer free shipping or at least a reasonable flat rate. Others focus on encouraging shoppers to add more items to their cart with conditional free shipping (e.g., free shipping on orders over $50) to maximize their profit.
At the end of the day, your prices can be tweaked and you can experiment with a variety of pricing strategies until you find one that works for you.
Additional resources:
3. Test, learn, and grow as you go
The pursuit of perfection can be one of the biggest hurdles in getting a business up and running. Keep in mind that nothing is set in stone.
Products can be swapped in and out fairly easily (especially when you're not stuck with stock). Your store can be redesigned. Your prices can be adjusted. You can switch to a better supplier. And you can validate all of these decisions based on the dozens of signals you have at your disposal (traffic, how much time people are spending on your site, reviews, abandoned carts, etc.).
If your idea just isn't working out the way you planned, think about how you can pivot before you quit.
There are aspects of your own business you can always salvage if you try a different product or approach. The brand you invest time into creating and the followers you amass on social media or in your email list can be assets you repurpose for your next business idea.
Additional resources:
How to start a small business from home
To start a business, you need more than just a dream. To put the wheels in motion, you'll need to: 
Use the time you have available.

 

It's good to have a balance of ambitious and realistic with your business aspirations. 
Identify a new business idea.

 

This could come from your personal interests, a market opportunity, an experience—anywhere, really.
Validate your business idea.

 

This is where you identify if your idea is viable or not. Are people willing to spend money on this?
Find a business name.

 

A strong name should be short and simple, memorable, and original. If you need help, check out our tips for generating

 

business name ideas. 
Make a plan.

 

Your business plan is critical for keeping your business on track, as well as securing partners, investors, lenders, and more. 
Understand business finances.

 

Open your business bank accounts, secure funding, and set up strong bookkeeping and accounting processes. 
Develop your product or service.

 

The fun part! This is where you bring your product or service idea to life. 
Pick a business structure.

 

Your business structure influences taxes, operations, personal liability, and more. Choosing the right structure is about balancing the legal and financial protections you need with the flexibility offered by different options.
Research licenses and regulations.

 

Your business is subject to the laws governing businesses in your area, as well as laws and regulations specific to your industry. It's important to understand this to avoid bigger problems down the road. 
Select your software systems.

 

Accounting, email, ads, project management—you need an entire tech stack to run your business. 
Find a business location.

 

Identify where you can open up shop based on space, retail needs, and fulfillment needs. 
Plan workload and team size.

 

If you plan to do all of the work yourself, you're limited by the time you have available to invest. If you plan on hiring help, you'll need to account for those costs—as well as the time involved in finding and onboarding freelancers or employees.
Launch your business.

 

Leverage your network, build buzz with promotions, and test paid ads to get word out about your newly launched business. 
Coming up with great business ideas
There are many ways to come up with good business ideas of your own. You or someone you know might have a poor personal experience with a company—and you know you can do better. Or maybe there's a complete gap in the market: for example, demand for a specific product but no one meeting it. Other ideas come from everyday moments, in the shower or right before you fall asleep. 
Brainstorming business ideas
If you're feeling stuck on good business ideas or want to come up with more, there are a few ways to brainstorm even further. Write down all your ideas. Keep a brainstorming board, be it tactile or digital, and plaster your ideas there whenever they come to mind. Then revisit it with fresh eyes. 
There's power in numbers, too. Recruit help from colleagues or friends and family to brainstorm new ideas. Survey your existing customer base or audiences and get their ideas. Look at what people are saying on social media or searching for online. Start with lots of ideas and then refine your list to the top ideas to explore further. 
Protecting unique business ideas
Entrepreneurs have a few options when it comes to legal protection of their small business ideas, both now and in the future. The right one depends largely on the types of businesses you're talking about. 
Copyright.

 

Copyrighting protects your intellectual property, meaning that others can't use them without your permission. This applies to text, art, photography, music, graphic design, and similar mediums. 
Trademark.

 

Trademarking is another intellectual property protection. Essentially, you "own" a word, phrase, logo, symbol, or design—preventing others from using it.
Patent.

 

This is applicable for inventions—a patent prohibits anyone else from making, selling, or using your invention in their business for a period of time. 
Confidentiality and non-disclosure agreements (NDAs).

 

These legal documents prohibit people from sharing information as outlined in the NDA. 
Non-compete agreement.

 

If you hire employees or contractors, you can have them sign this document, which prevents them from working with direct competitors. 
Work-for-hire agreement.

 

Another document—this one only for employees—that means any work they do during their term of employment belongs to the employer, not the individual.
Getting funding for a business idea
One of the toughest but most important parts of starting a business is finding the money to get your idea off the ground. There are a few ways to get funding for your business idea: 
Become your own boss, with little financial hassle
Thanks to a combination of technology, third-party suppliers, and the ability to quickly test ideas online, it's easier than ever to build a profitable business and start making sales without getting caught up in sourcing products, renting space, and managing inventory.
With this approach, you can test ideas before you invest in them, or start making good money on the side without all the inventory-related commitments that might stand in your way.
The small business ideas covered above can even be combined in a variety of ways to start a business that's uniquely yours. If the idea of sourcing, storing, and shipping inventory kept you from starting a business before, begin with an inventory-free, low-cost business model and grow from there. 
The world of self-employment can be challenging, but with a little hard work and know-how, you can make it happen.
Illustration by Eugenia Mello