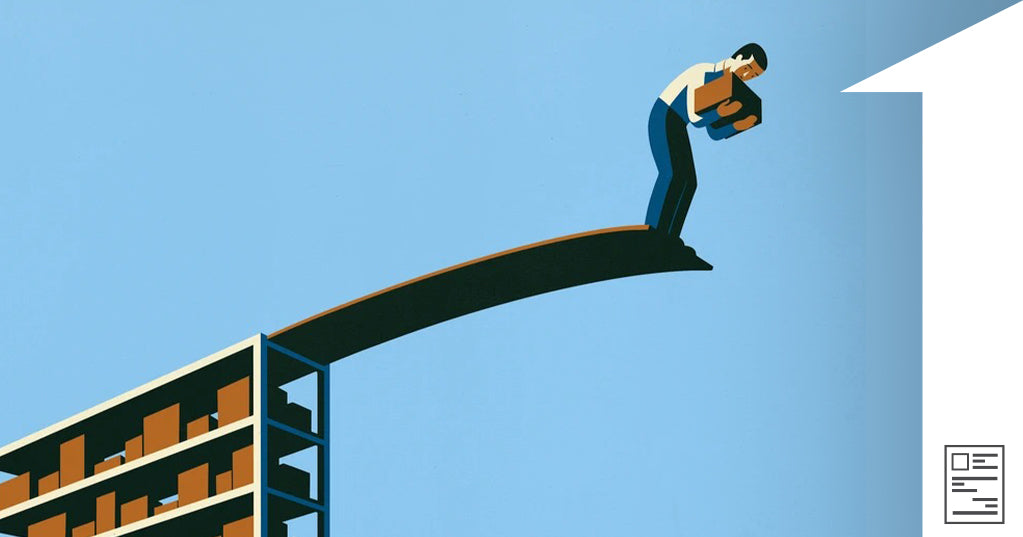 Coca-Cola is one of the biggest brands of our time. It holds around 43% of the soft drink market and sells 1.8 billion bottles per day. 
If you're one of those consumers, you might've grown bored of the original Coca-Cola flavor. Maybe you want a vanilla-cherry flavor. Maybe you want a light version of the classic soda pop. 
Creating line extensions solve this problem. It's a marketing strategy where a company creates a new product in one of its existing categories targeting a specific customer group. For Coca-Cola, the strategy to reach you may be Coca-Cola Vanilla, a flavored version of the original product. 
The goal? To keep you excited and interested in the brand so you'll keep buying Coke. 
Brands both large and small use product line extensions to reach a greater audience and increase revenue. This guide will walk you through examples and tips on creating an extension strategy, so you too can extend your brand's product line. 
What is a product line extension?
Line extensions refers to the process of expanding an existing product line. This is when a company with an established brand introduces additional items in a product category. The company uses the value of the existing product to market and introduce new choices to consumers. The goal of line extension is to satisfy a refined customer segment in the market. 
There are two types of product line extensions:
Horizontal extensions, which involve maintaining the same price and quality of a product but changing factors like color or adding ingredients to differentiate the products. 
Vertical extensions, which involve increasing or decreasing the quality and price of a product to create a lesser quality or luxury product. 
Strategies for an extension can be:
New flavors
Different forms of product
New colors
Different ingredients
Different sizes
New types of packaging
These line extensions are typically related to the products a brand already creates. For example, offering a hemp oil variant in a line of lotions or introducing a new flavor in your soft drink lineup. The core product remains the same, but the variant targets a specific consumer through this approach. 
What are the advantages of line extensions?
Product line extension is a part of every company's marketing strategy. It's a low-risk way to meet the needs of various customer segments and can be used as a competitive weapon to increase a brand's control over the market. 
It improves brand perception in a low-risk way
Line extensions are relatively low risk compared to entering a new product category. You already have a successful brand, so any related products you release will likely be welcomed by customer segments. Shoppers may already know your brand, but are waiting for the right products to come their way. 
The latest findings from NIM Marketing Intelligence Review found that high-quality line extensions improve overall brand perceptions far more than lower quality extensions harm them. 
Even if a lower-quality product extension reduced the perception of a brand, there were hardly any long-term effects. The negative quality associations were overlooked because of the brand's perceived innovation and positive variety effects.
It gives customers more options
Perhaps the most obvious advantage to line extensions is that it gives customers more choices. The traditional view of choice is that it is a bad thing and that having more choices can lead to decision fatigue. But that's not always the case—you just need to find the balance.
Customers now expect to have multiple options available to them when shopping. In the TED Talk on the "paradox of choice," Barry Schwartz describes how people who are given a basic set of options often make decisions faster versus an expansive set of choices. The consumers with limited options usually end up more satisfied with their decisions versus those who have endless options.
Line extensions can be beneficial for a brand, but you don't want to offer too many options. Make sure the extensions you plan to create are based on audience research and trend, and align with what people actually want. 
It increases profits
Line extensions are a quick and low-cost way to spike sales in the short term. A company with an established production process and capacity to produce new products means lower upfront investment. 
Companies often expand product lines to increase demand for products and mitigate competitive threats. 
It's a strategy that has worked for Bushbalm, an online skincare retailer. "We've seen massive changes to our business through horizontal and vertical extensions, CEO David Gaylord explains. "Upselling a new product in a category has led to growth in average order value (AOV). And new lines have helped us reach completely new audiences to target the growing potential total addressable market (TAM)." 
Extending a product line is likely to raise sales, demand, and market share. Because extensions increase the amount of products available to the market, they keep people interested and can help avoid losing customer base, as described in "Harmful Upward Line Extensions: Can the Launch of Premium Products Result in Competitive Disadvantages?" 
Line extensions vs. brand extensions
Brand line extension occurs when a company introduces a new item in a completely different product category. It allows a company the opportunity to extend its brand with recognition from its existing products. 
For example, what do you immediately know the brand Jack Daniel's for? If you answered whiskey, you are correct. But Jack Daniel's also sells other products in the food and beverage sector, including barbecue sauce, praline pecans, and even coffee. 
The brand also offers a frozen food product line, under the name Jack Daniel's Meats. 
Jack Daniel's using its brand recognition to sell products outside the alcohol sector is an example of brand extension. When done correctly, products under a brand extension initiative may be more easily accepted because of the popularity of existing ones. 
An example of line extensions for Jack Daniel's would be creating a new flavor of whiskey. As you can see in the photo below, Jack Daniel's offers a few different flavors of its core product. The original version is Jack Daniel's Old No. 7. The variants are every other type of whiskey developed, including Tennessee Apple, Gentleman Jack, Winter Jack, and even Can Cocktails. 
Overall, a brand extension involves expanding the company into new product categories where it's less known. A line extension is when the brand creates a variation of an existing product to target new customer segments. 
Product line extension examples
Now that you have an idea of what line extensions are, let's look at two real-life examples.
Bushbalm
Skincare provider Bushbalm has an extensive product line that has expanded over time. The brand originally focused on making products for ingrown hair prevention, including oils and scrubs for skin irritation. 
After identifying a market need for dark spot treatment, it did a horizontal extension to expand its product line into that category. 
In each category, Bushbalm also sells up- and downmarket, which means selling different quality and price products. If you're shopping in the brand's online store, you can purchase an affordable brush or mid-priced scrub to treat skin irritations. Shoppers who have a little more budget can opt for a more expensive oil, which is a more luxurious option. 
The lesson here is that expansions don't have to be a massive project. A lot of examples you'll see about line extensions and product mix are related to big brands like Toyota or Colgate. Smaller retailers too can find new product opportunities and get the benefits of higher average order values, more revenue, and more market share. 
Coca-Cola
During its 130+ years in business, Coca-Cola has launched its fair share of product line extensions. If you look on any grocery shelf, you'll notice a few different flavors and styles of Coca-Cola, such as Coca-Cola Life, Coca-Cola Zero Sugar, Coca-Cola Vanilla, and so on. 
The most well-known example of a line extension was Coca-Cola's release of Diet Coke in 1982. It was used to target the growing weight- and calorie-conscious market. 
Diet Coke still exists today. It's since expanded the product by introducing new flavors such as Ginger Lime and Feisty Cherry to appeal to millennial consumers.
Coca-Cola's products are similar, but different in that they go after different audiences. This gives the global brand a chance to take up more market share and grow sales for the corporation.
Tips for creating a product line extension strategy
The bad news is that there's no way to fully predict which product line extensions will resonate with your audience before you add them to your store.
The good news is that this is a shared problem, so entrepreneurs have found a number of ways to tackle it successfully. The most important thing to keep in mind is that no one knows what will work best before they launch.
So how can you gather more information before you make a big decision about your product line? There are four main ways:
Figure out your mission
"It starts with vision," David Gaylord, CEO of Bushbalm tells Shopify in an interview. David explains that for ecommerce brands to do line extensions successfully, they need to strategically plan and build their mission. 
When planning an extension for Bushbalm, David and his team ask themselves several questions:
Where are we going? 
What do we aspire to be?
What verticals exist that revolve around our mission?
How can we not pigeonhole ourselves into one product but rather expand into other categories? 
Bushbalm started as a pubic care brand, focusing only on one specific issue. "This was good because we were able to hone our value proposition and marketing plan," David says. "But it was bad because it placed us in one category only."
Once the Bushbalm team decided on their mission, they could expand into different categories that aligned with the brand. "Our tagline now is 'Skincare, Everywhere' and our mission to solve skin challenges, no matter how niche they sound." The pivot allowed the brand to move from pubic care to treating eczema, psoriasis, hyperpigmentation, sun damage, and other types of skin irritation. 
A mission will help get your brand on track for a product line extension. If you need help deciding on one, read Find Your Purpose: 9 Best Vision and Mission Statement Examples (+ How to Write One). 
Leverage no-inventory-required options
There are ways to test out new products that don't involve placing big bets or extensive inventory management.
"These days you can test stuff at a very low cost, at a very low barrier to entry," says Marc Weisigner, former Director of Merchant Revenue Acceleration at Shopify. 
"So when you're trying to figure out your inventory and product line, pick something, give it a go, and test it to see if it works. If it does, double down in terms of your time investment, in terms of hiring someone, and in marketing dollars. If not, test something else."
If you're testing out new designs, you could set them up using a print-on-demand service like Printful or Printify. It's a quick way to get those products out into the world, and when you see which ones perform well, you can switch to printing them yourself or holding inventory without the risk of pre-ordering all of your original designs.
The same goes for dropshipping with an app like Oberlo, if you're looking to test out the appeal of entirely new trending products or product categories.
You can also look into offering pre-orders for a new product you're considering as a maker. The upfront investment is just a single item to take your product photos, and you can set up your product page and market it from there. This is a great way to gage interest in your product ideas before investing the time and money in crafting your inventory.
Gather audience feedback
While there's no better way to know someone will buy your products than launching and making a sale, there are other ways to gather valuable feedback from your audience.
Specifically, you can ask them for it by running focus groups or surveys, or by connecting one-on-one.
"I've seen firsthand how much business owners learn when they run focus groups for different target markets, countries, or audiences. The wealth of knowledge that you get about your audience is really valuable," explains Marc. 
Depending on your brand, you might be able to recruit a focus group or get your audience to take a survey in one of a few ways.
"If you're looking for feedback, give everyone a $20 gift certificate to Starbucks and ask them questions. Or if you have an audience of people who are really excited about your brand, they might be willing to participate just because you want to talk to them," Marc describes.
However you set it up, and whichever feedback method you go with, getting your audience's input and opinions ahead of time can be invaluable when it comes to making your next inventory move. And while you're thinking about how to gather your audience's input, you want to make sure you're planning to hear from multiple sources.
You're usually better off gathering more viewpoints or perspectives on anything, rather than fewer. You want to speak to a range of people to get feedback, because not everyone thinks the same way that you do.
Test new product line extensions in small quantities
Sometimes there's just no way around it: you need to invest in new product line extensions and hold them as inventory in order to get the information you need. But that doesn't mean your hands are tied and you need to spend hundreds of dollars on an untested product.
If you do have money to invest in new inventory, it's best spent on getting a range of new products in and doubling down on the ones that prove successful—as opposed to taking a big swing on a single product that might not work out.
If you're ordering small quantities, you might be paying more per unit, but that's preferable to writing a check for $20,000 to bring in X amount of the same product if you don't know how well they're going to sell.
It's especially important because there are very few situations where you have a perfect data set to make decisions about your next move, so you want to make sure you're creating conditions to get additional information.
Having a variety of inventory is important because, as entrepreneurs, we almost always have a limited scope and view of the market. Unless there's really good research, or it's not our first time around, we need to provide more options to start with, let the customers decide, and then really capitalize on that information.
How you do that depends on the results you're seeing, but Marc was quick to point out that if you see a product is moving quickly, it's important to double down and give the successful product more prominent placement or more ad spend.
Reach new markets with product line extensions
These days, there are ways you can gather information to make a solid next move for your business without paying for expensive market research. A small investment in learning about your audience and testing new products can help you avoid over-investing in a product that ultimately won't sell.
When you're looking at your next steps toward profitability, an experimental mindset will help you approach the problem with as little risk as possible. And while there's always some risk involved in running a business, managing and mitigating it as much as possible is always a smart approach.
Illustration by Jon Krause