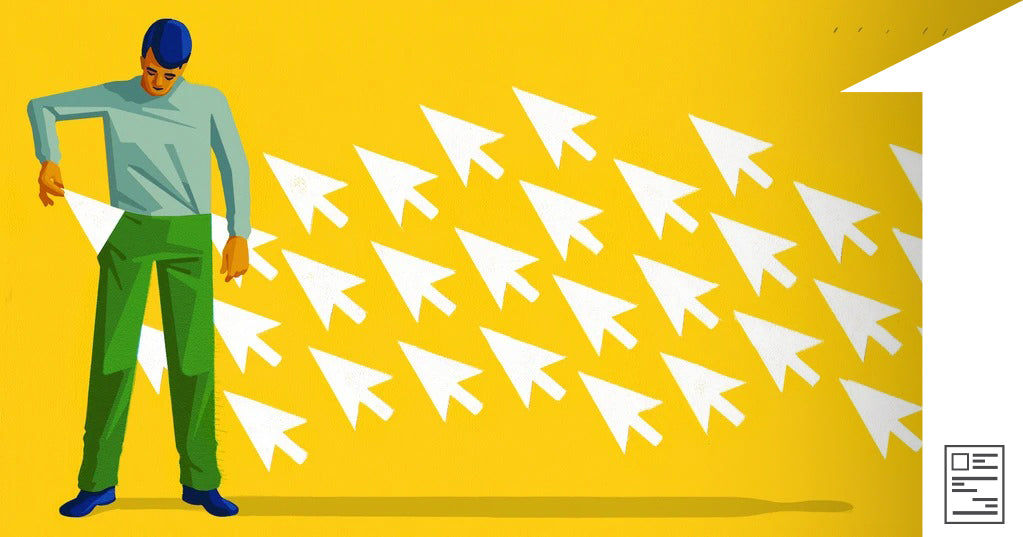 Interested in learning ways to increase your traffic and market a product without breaking the bank? Today we're going to discuss some simple strategies that any entrepreneur can use to gain traffic to their store for free. The only thing you'll need to invest is good old sweat equity. 
While paid marketing can be a great way to quickly generate a lot of traffic, this traffic is short term, it's cost prohibitive, and you need to continually reinvest. Luckily, there are tons of other tactics if you want to learn how to increase website traffic.
Enter organic marketing, which basically refers to everything outside of paid tactics and strategies. Instead, organic marketing focuses on simple, actionable strategies for gaining more free traffic. These tactics are rooted in simple actions you can take to generate real results. 
One tip to keep in mind: double down on the most relevant traffic you can find and choose a strategy you can do consistently. Focus on getting results with one approach before you add on others. If you spread yourself too thin with too many tactics at once, you may find yourself overwhelmed and frustrated.
Four prerequisites to getting more organic traffic
If you're going to put in all the effort to drive organic traffic, you want to make sure you're set up for success. You don't just want traffic for traffic's sake. What you want is a steady stream of potential customers and to turn traffic into revenue and profit. Before you get started, you'll want to be sure that you have:
A great product that is profitable.

 

Consider going through a

 

product validation process

 

before launching your organic marketing tactics. This step was critical for life and business partners Natalie Holloway and Maximilian Kislevitz

 

when they launched

 

their brand,

 

Bala.
A substantial

 

target audience.

 

You'll need a solid amount of people interested in buying this type of product. 
An addressable target market.

 

This means a group of people in a market with shared values, behaviors, or other qualities you can focus on. 
A great product story.

 

Your website's copy and

 

product descriptions

 

need to be compelling enough to turn visitors into customers. 
Once you're good to go with the above, it's time to get started.
Why content is at the core of an organic marketing strategy
Content is one of the main reasons people use the web, and creating the right types of content can help you generate some serious traffic.
Content marketing is about creating high-quality, informative, and engaging content to attract customers to your online store. It's a powerful method of building traffic because it helps you build your brand and position your business in the industry as a thought leader.
Content isn't just king. Content is the whole kingdom.
Remember: We're talking about a long-term strategy, which demands consistency and patience. But the rewards are well worth the effort. Annual growth in unique site traffic is 7.8 times higher for brands that use content marketing. 
Beyond that, content:
Builds trust with customers
Improves conversions
Generates cost-effective leads 
Significantly improves your search engine optimization (SEO)
You'll want to produce high-quality content that focuses on something other than your products and company to avoid being too self-promotional. The key with content marketing is to provide real value through content your customers might find relevant or interesting.
Strategy 1: Start a blog
Starting a blog doesn't mean simply sharing your thoughts and feelings hoping it leads to a sale. Instead, you want to create educational content that solves a problem for your audience and is easy to find through search engines. 
We created a separate video (below) that tells you everything you need to know about doing this, from strategy to execution.
Blog traffic tactic 1: Long tail keywords 
Prioritizing SEO when creating your content calendar and writing your articles will help drive organic traffic. Start by conducting keyword research to identify ranking opportunities for educational keywords related to your niche. There are likely many "how-to" and "best X" opportunities, for example, you can produce as blog content.
While short, high-volume terms may be tempting, you might be missing out on page views if you're not looking at long-tail keywords as well. Long-tail keywords are lengthier and more specific keyword phrases. They're easier to rank for and often get click throughs from search engines at a much higher rate than shorter, more generic terms. For a site without much traffic and very few backlinks, long-tail keywords are a great place to start. 
Focusing on evergreen educational content is much more beneficial long term for a business than news-style articles. They provide value to a reader regardless of when they're discovered. You can even include links to your products if they genuinely solve the reader's problem. 
Beyond keyword targeting, remember to optimize your content for SEO: 
Make sure your page title matches search intent. 
Write meta descriptions that are click-worthy.
Use a hierarchy of header tags to organize the content simply. 
Keep the URL short and keyword-focused. 
You can also use this SEO checklist to evaluate every piece of content you create and make sure it's ready for search engines. 
Blog traffic tactic 2: Interview and collaborate with experts
Even if you don't have much traffic, don't be afraid to reach out to interview and collaborate with subject matter experts. Most people are highly receptive to being interviewed if the content you're creating aligns with and will help them further their mission. Plus, many are willing to promote the content on their social media accounts, which can further expand your reach and earn more traffic. 
Consider an expert roundup with the top 10, 50, or even 100 leaders in your industry—a powerful tactic to encourage influential people to share the article with their audiences. This tactic is even more effective if you create a badge or other complementary visual they can feature on their website, ideally linking back to your original article. 
Strategy 2: Produce video content
You don't need expensive camera equipment to drive traffic through video. Content quality is much more important than production quality. 
According to Cisco, by 2022, online videos will make up more than 82% of all consumer web traffic. YouTube is already the second most popular search engine on the planet. 
Not all video is equal when it comes to driving traffic and delivering a return on investment. Rather than trying to be the next viral sensation, one of the best things to focus your attention is making sure you follow the three Es: 
Engaging 
Educational 
Evergreen
The reason for this is simple: creating content that's useful to an audience, whether they watch it today, tomorrow, or two years from now, can help you generate leads for years to come. 
To make this strategy work, you'll need to ensure your videos are optimized for search. 
For example, Beardbrand creates mens grooming tutorials. In one of its popular YouTube videos, it targeted the search query "how to trim a short beard" which is reported to have 600 searches a month in ahrefs Keyword Explorer. The brand has a good YouTube SEO strategy of focusing video content on covering a keyword, using a clear title, detailed video description, and listed in one of its playlists.
Tactic 1: Content upgrades 
A content upgrade is an add-on or extra piece of content that complements another content asset. You might see blog posts or articles that push readers to download content upgrades, like cheat sheets, checklists, webinars, and templates on the same topic. Or if you have a complex or high-tech product, maybe a downloadable white paper would work.
This tactic is a powerful way to get customers' email addresses and build your email list so you can continually provide value and deepen the relationship through email marketing.
Tactic 2: Live videos 
Live video feels more personal and engaging than other types of video content because it opens the door for real-time two-way interaction. And now you can livestream on multiple social media platforms at once from the same video source. 
Live video humanizes brands and makes the experience feel more exclusive. It also gives viewers an opportunity to interact with the brand. So while there might be less traffic generated from live video than other methods, the quality of the traffic can be extremely high. 
Live video has been instrumental for Camille Rose's organic marketing efforts. The skincare brand had to pivot its 2020 marketing strategy due to the COVID-19 pandemic—so it turned to Instagram. The brand hosted lives with collaborators, including estheticians, psychologists, brand stylists, yoga instructors, and more. "We said it all. We did it all. We teamed up with influencers," says founder Janell Stephens. "So we just put our marketing budget for 2021 on our own ecommerce and on our social pages."
Strategy 3: Organic social media marketing
Social media is about a lot more than getting the most likes and encouraging people to buy things. At its core, social media is really about encouraging conversation, building a community, and driving excitement.
Building a social media following is incredibly important for promoting and building brand awareness. But your goal here is to get traffic back to your website, so the below tactics focus on helping you do just that. 
Tactic 1: Giveaways and contests 
Contests and giveaways are a great way to drive traffic to your website and can also have a big impact on your followers and engagement. 
Prizes and rewards are powerful incentives to get people to promote your business. Rather than simply rewarding people to sign up, create a viral loop with a points-based system where people earn points for promotion. This gamifies the process where people increase their chances of winning based on the number of other people they sign up, while extending your social media profile's organic reach. You can also use referral links to track this.
Tactic 2: Offer time-sensitive discounts
Putting an expiration on your discount leverages scarcity, which is a powerful psychological sales trigger. That's why offering time-sensitive discounts can help generate a lot of traffic and sales. 
Because this tactic is a short-term traffic driver, make sure to capture the customer's email and allow them to opt in to a newsletter so you can continually send them valuable content and draw them back to your site. 
Tactic 3: Leverage social commerce
Social commerce is the meeting point of social media and commerce. Social media platforms like Pinterest and Instagram have streamlined the buying process for customers. Customers who see products they like can add them to their cart directly on each social media platform. Depending on the platform, consumers can also finalize their purchase right from the platform or move to the retailers' official sites.
With smartphones and social media only increasing in popularity, social commerce is getting more mainstream by the day. And while the social commerce fever hasn't reached its tipping point in the US, in China, social commerce accounts for 11.6% of retail ecommerce sales. Social commerce sales topped $186 billion in China in 2019—approximately 10 times the number of social commerce sales in the US. Simply put, social commerce in North America has a ton of room to grow, and this is a traffic and sales opportunity you don't want to ignore. 
Strategy 4: Affiliate program
You may have heard of influencer marketing, where social celebrities earn flat fees for making a post endorsing a product. Besides the upfront cost, not knowing how many sales will come from it is a huge risk to a budding or budget-conscious entrepreneur.
Affiliate programs are sort of like influencer marketing tactics, but you don't have to spend anything upfront to enlist your promoters. Instead, affiliates earn a commission for every sale that comes from them marketing your products. The affiliate simply promotes that product and earns a piece of the profit from each sale they make. The sales are tracked via affiliate links from one website or app to another.
Launching an affiliate program with blogs and influencers can be a powerful way to grow traffic and sales. It creates a win-win situation that incentivizes influencers to try and make sales because they have the potential of making a lot of money. 
Affiliate commission percentages can range depending on the influencer, blog, industry, and company. 
And while you'll end up making less profit on affiliate sales, you can make up for this in volume by connecting with a whole new audience and set of customers you may not have had access to before. 
Strategy 5: SEO
When customers search for your products, you want your store to be one of the top results that appears for their search—especially considering 75% of clicks go to the top three results on a search engine results page. While the best SEO marketing tactic is content creation, there are some other simple things you want to get right as well:
Optimize your site structure for SEO.
Find and submit your sitemap to Google Search Console.
Add breadcrumbs to your product categories to instantly create internal links.
Identify the pages on your website that currently have the most authority and page rank. You can do this with a free tool like

 

MozBar from Moz for Chrome.
Add a link from your authority page(s) to product pages and other URLs you want to drive traffic to on your site.
Incorporate the link naturally on the authority page using anchor text related to the keyword you'd like the target page to rank for to drive more traffic from organic search.
Start marketing your store today
Now you have some solid ideas for strategies and tactics you can use to grow your traffic and sales without breaking the bank. This is by no means an exhaustive list, but it is an effective one. If you commit, put in the work, and apply the lessons you learn along the way, you'll reap the rewards in the long run. 
Illustration by Pete Ryan
https://www.shopify.com/blog/organic-marketing
By Adam Rogers