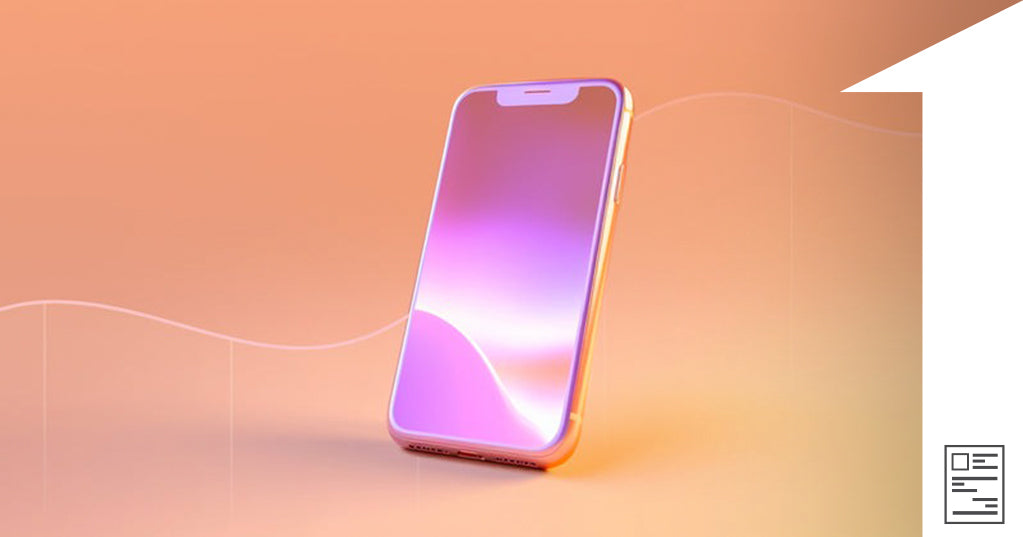 TikTok is now the third-largest social network in the world. And while the app is known to be popular among Gen Z and Gen Alpha users, usage is growing across other demographics: Boomers reported a 164% increase in TikTok use between January and May 2023.
While TikTok has become a popular app for emerging trends, niche communities, and hashtag challenges, it's also evolved into a powerful tool for businesses. Brands looking to reach new customers are increasingly turning to TikTok's unique offerings.
Ahead, discover how your brand can use TikTok for business to build community, drive brand awareness, and meet conversion goals using an organic content strategy and the power of video ads. 
Why use TikTok for business?
TikTok offers plenty of bang for your buck when it comes to reaching its key demographic: Gen Z consumers. The platform is where this generation is discovering trends, brands, and new products, therefore it's the perfect place to position your business for maximum discoverability.
Other benefits to brands using TikTok for business include:
High engagement rate

 

on the platform
Viral potential within trending topics and products
Niche communities that could resemble target audiences
Affordable ad campaign options
Access to

 

creators

 

and

 

influencers

 

for partnerships and sponsored content
Connect directly to your

 

online store

 

with selling features and integrations
How to use TikTok for business (in 8 steps)
Create a TikTok business account
Get to know your audience and the TikTok community
Establish your goals
Create a TikTok content strategy
Create engaging branded content
Consider collabs and influencer marketing
Check out TikTok's ad platform
Get started with the TikTok sales channel for Shopify
If your business is ready to unlock brand engagement with video marketing on TikTok, you're in the right place. This step-by-step guide will get you set up, maximize creativity, and help you extract the most value from TikTok's features. 
1. Create a TikTok business account
If you don't already have a TikTok account for your business, log in to TikTok to join and create one. If you already have an account, the best way to use TikTok for business is to convert it to a business account. This free service allows you to access advanced marketing and analytics features.
In the browser:
Click on settings in the top right corner.
Click on Business Account in the left nav bar.
Toggle the Business Account button to On.
This will open a new view where you can start setting up your business account. 
2. Get to know your audience and the TikTok community
Understand what TikTok users are looking for by spending some time on the platform. You can find popular TikTok trends on the For You page (FYP) and the Discover page. In addition to overarching trends, find the hashtags and subcultures pertinent to your specific customer profile. 
If you run an online bookstore and your target audience is book lovers, for example, check out the #booktok subculture. While trends can provide some guidelines to help you create content, make sure to focus on those specific to your target audience.
3. Establish your goals
Goal setting is a critical step on your path to starting a business—-and using TikTok for business is no exception. Carve out specific goals for TikTok as part of your marketing plan. Are you looking to grow brand awareness? Build community? Drive traffic to your online store? Having these goals top of mind will ensure your videos stay focused. These goals will also come in handy when you're ready to run ads on TikTok.
4. Create a TikTok content strategy
Your content plan will outline the best times to post on TikTok, how often you'll post, and what types of content you'll share. You can use a content calendar to map out important milestones and dates like product launches, promotions, global holidays and shopping events, and niche cultural events specific to your audience. For example, if you sell pet food, you'll want to plan content for International Cat Day.
Your strategy should also include how you'll manage comments and customer questions, any collabs and influencer partnerships, and general brand style guidelines (especially if you have staff or work with an agency).
5. Create engaging branded content TikTok users want
The best way to engage users on TikTok is by getting creative with your video content. Branded content in the feed should feel authentic and blend with user content. As Gen Z consumers are looking to make more meaningful connections with brands, including real humans in your content goes a long way to building trust. 
Appeal to TikTok users by using trending sounds or jumping on viral challenges that make sense for your brand. Create content that's funny, topical, and aligned with your audience's values and interests.
6. Consider collabs and influencer marketing
Creators on TikTok are looking for brands to partner with—you just need to find the right fit. A successful partnership with a TikTok creator is one that benefits both your business and the influencer. Find a TikTok creator who resembles your ideal customer and offers sponsored content within your budget. You can also partner with compatible brands to cross-promote an event or promotion, thereby gaining access to a new audience.
Find influencers to drive sales with Shopify Collabs
Shopify Collabs makes it easy to partner with creators, promote your products, reach new customers, grow your sales, and track affiliate campaign performance all from Shopify admin.
Discover Shopify Collabs
7. Check out TikTok's ad platform
Video ads are exploding, with 91% of business owners reporting using this ad format for their brands. While you can still gain traction on TikTok with organic content, you can maximize your reach by running a targeted ad campaign. Optimize for what matters to you with TikTok ads by setting audience demographics and campaign goals.
8. Get started with the TikTok sales channel for Shopify
Ready to use TikTok for business and boost online sales? Connecting your TikTok account to a sales channel is the best way to minimize friction and convert TikTok users into customers. With the TikTok and Shopify integration, you can sell directly on TikTok and sync inventory, customer, and sales data with Shopify. Manage all your sales across the internet in one place—the Shopify admin.
Small business TikTok ideas to grow your brand
Stuck for inspiration? Here are a few TikTok video ideas from Erin Dubs, founder of activewear brand Azur Fit and the creator behind the company's popular TikTok account.
Use behind-the-scenes content
Showing the inner workings of your business is one of the most popular types of branded video on TikTok. "People want to see proof of what you're doing, whether you're shipping out your very first order or you're talking about your sales on a launch day," says Erin.

This type of content idea satisfies customer curiosity, humanizes your brand, and can even highlight the popularity of your products. 
In this example, lifestyle brand Ban.do takes its audience on a behind-the-scenes journey through a day in the life of its merchandising director.
The "pack an order with me" trend is a popular content type on TikTok and another way to draw your audience behind the scenes with you as you pack up a customer order. Here's a take by acrylic nail brand KRYLX. 
Show how your products are used through demo videos
Erin uses this idea by having employees, models, or partner creators wear the brand's clothing. This often involves moving in the clothing, using transitions, styling tips, or showing off a specific feature of the garments.
This content by Girlfriend Collective shows a model being active in the brand's athletic wear while demonstrating a unique feature of the product: pockets.
Use TikTok to announce new product launches
Create hype around the launch of a product both before and during the launch. Teasing new products builds excitement and creates reasons for users to follow and come back to your content for updates. 
Erin uses her popular personal brand account to promote the brand's products and launches. In this example, she's modeling new pieces from Azur's seamless line ahead of the collection's launch. 
Find a trend and put a spin on it
TikTok is never short on trending sounds, stickers, memes, or challenges.

"If I'm gonna have some downtime on my own, I'll just scroll TikTok for an hour," Erin says. "I'll just listen to the sounds and think, How can I apply this to my office? How can we put together a skit or apply it to something funny that happened the other day, even if it's not necessarily business related?"
When the Wes Anderson trend emerged in spring 2023, some brands jumped on the concept to produce their own takes. The Musee D'Orsay in Paris found a perfect fit in the trend for its brand, showcasing the museum's ornate interiors through the lens of the director's style.
Get inspired: TikTok success stories
Many brands have successfully used TikTok for business to launch products, find audiences, and go viral. Hear from three founders with winning strategies and learn how to grow your business on TikTok.
Sana and Will Saleh, Lala Hijabs
Sana and Will Saleh started Lala Hijabs after losing their jobs during the COVID-19 pandemic. The couple designed tie-dyed hijabs "just for fun," sharing their creations to TikTok.

"When people began asking where we got [the hijabs] from, we decided to hype up the business before we even began forming it—and people loved it and anticipated the huge launch," says Sana.
After one of the couple's videos went viral, the account gained more than 50,000 followers. This was the push they needed to officially launch Lala Hijabs—and use TikTok as their main marketing channel. The family-owned business posts behind-the-scenes content, hijab tutorials, and product launches. It's an approach that's proving effective, as 60% of the brand's sales are attributed to the platform. 
Chioma Ngwudo, CeeCee's Closet NYC
Chioma Ngwudo is on a mission to inspire and celebrate Black women and African culture through her brand CeeCee's Closet NYC. Together with her sister and creative director Uchenna, Chioma partners with artisan creators in Nigeria to produce everything from head wraps to body care products.
Chioma uses her TikTok account to educate her audience on products not widely available in the United States, including skincare products created specifically for Black skin. The brand's approach to customer education has helped its account grow to over 260,000 engaged followers.
Jamal Hejazi, Candy Funhouse
Jamal Hejazi took his brick-and-mortar candy store online in December 2020. Candy Funhouse used TikTok to reach a global audience. One of the brand's first viral videos used the "pack an order with me" trend and resulted in 30,000 new followers. 
The key to the brand's growth on the platform, however, has been a focus on community. "We participate in active social listening from our audience and create content that we, as candy lovers, would enjoy watching ourselves," says Jamal.

The brand's three-million-strong following sticks around for the engaging content that feels authentic and not salesy. "TikTok is a great platform for building a brand if you can capture the spirit of TikTok and steer away from the traditional forms of advertisement."
Get started with TikTok for business today
TikTok can be a valuable marketing channel for businesses looking to stay on top of trends and meet potential customers where they are. Whether your goals are to use TikTok for business to grow an audience or convert them to customers, the platform offers plenty of opportunity. Join the fastest-growing social platform and the leagues of businesses that have found success on TikTok. 
https://www.shopify.com/uk/blog/tiktok-for-business
by Dayna Winter