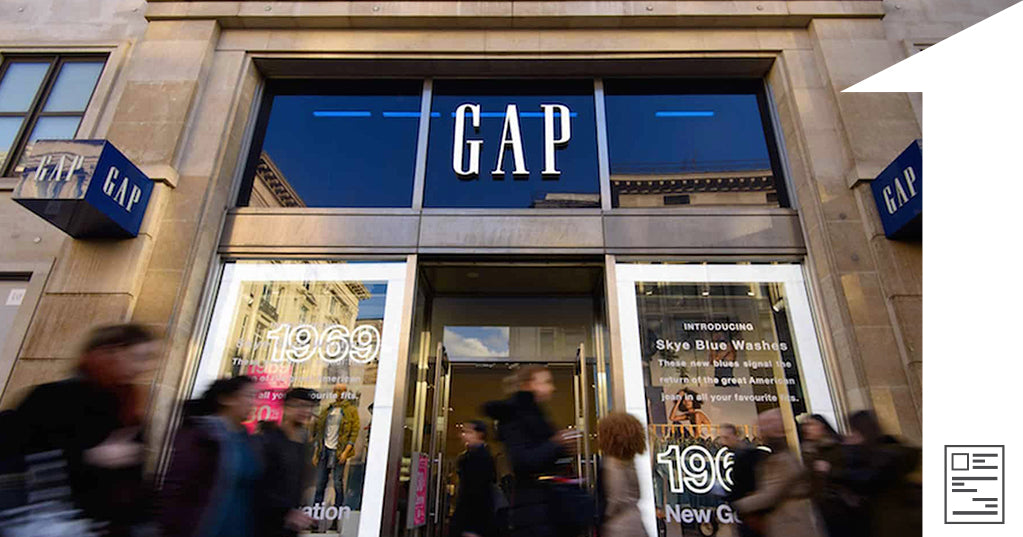 The US fashion giant has 81 stores in the UK but they will all be closed by September in a phased exit.
Gap is to close all of its stores in the UK and Ireland, the American fashion retailer has announced.
The decision comes after a review of its operations across Europe and will see the company go online-only in the markets affected.
The stores will shut in a phased manner from the end of August through to the end of September this year.

The UK high street has been devasted by the losses of Debenhams, Arcadia and now Gap in the last 12 months
"In the United Kingdom and Europe, we are going to maintain our Gap online business," said a statement.
"The e-commerce business continues to grow and we want to meet our customers where they are shopping. We're becoming a digital-first business and we're looking for a partner to help drive our online business.
"However, due to market dynamics in the United Kingdom and the Republic of Ireland, we shared with our team today that we are proposing to close all company-operated Gap Specialty and Gap Outlet stores in the United Kingdom and Republic of Ireland in a phased manner from the end of August through the end of September 2021.
"We are thoughtfully moving through the consultation process with our European team, and we will provide support and transition assistance for our colleagues as we look to wind down stores."
Gap, which is headquartered in California, was founded in 1969 by Donald Fisher and Doris Fisher.
The fashion giant has 81 stores in UK and Ireland and includes brands such as Old Navy and Banana Republic.
In 2016, it closed its Old Navy branches in Japan and in the following two years it closed stores in Israel and Australia.
The decision is a further blow for the UK high street, which has already lost Debenhams and Arcadia during the pandemic.
Debenhams closed its last remaining stores on 15 May and was bought by Boohoo for £55m in January - continuing to operate online-only.
Arcadia, the group behind Topshop, Burton and Dorothy Perkins, also closed its 31 stores this year, after falling into administration in November.
Several of its brands were bought by online retailer ASOS, including Topshop and Topman.