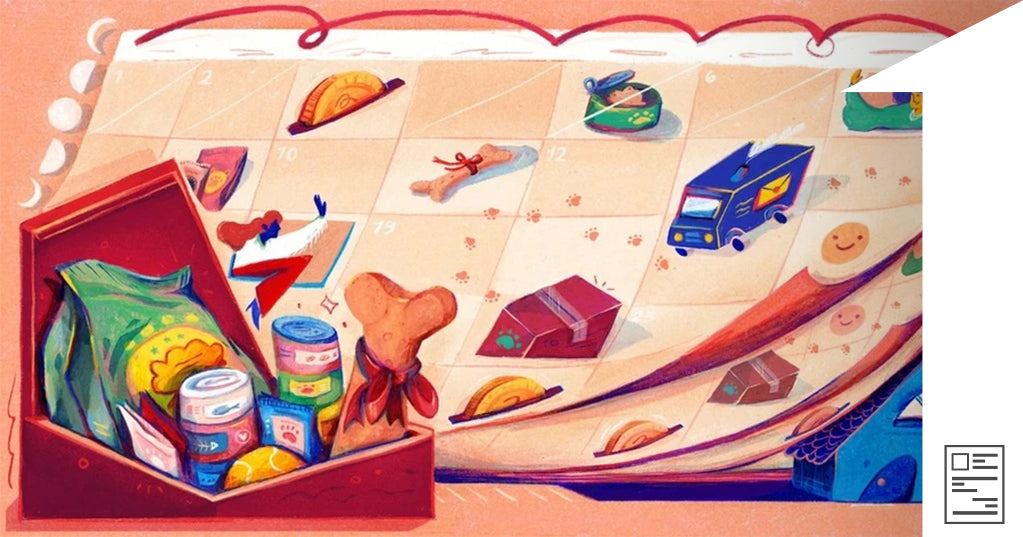 I love convenience. I like my groceries delivered to my door every week and my dog food auto-replenished every month. Heck, I even want my favorite brands to surprise me with new products a couple of times a year. And for obvious reasons, I'd like to avoid stores as much as possible these days. So, ecommerce subscription businesses appeal to me on multiple levels.
And I'm not alone. According to McKinsey, 15% of Americans have signed up for one or more subscriptions to receive products on a recurring basis. In fact, the subscription ecommerce market is projected to reach $473 billion by 2025, up from $15 billion in 2019—which makes it a massively interesting opportunity for existing and aspiring business owners, too.
If you're interested in adding subscription services to your Shopify store or starting a subscription ecommerce business from scratch, this is the right post for you. Below, I'll outline the benefits of recurring revenue, the various subscription business models, and how to get started on Shopify.
Why start a subscription business? 
In a nutshell, subscription ecommerce businesses offer online shoppers a convenient, personalized, and lower-cost way to buy what they want and need on a recurring basis. This also turns one-time shoppers into repeat (and often lifelong) customers. And with predictable monthly recurring revenue (MRR) coming in, businesses can accurately forecast for future growth and scale.
Let's unpack the benefits of a subscription business model: 
1. Predictable revenue
Knowing how much money is coming in every month helps you streamline everything from sales forecasting to inventory planning. It also means you know how much you can reinvest into the growth of your business.
2. More cash on hand
Many subscription businesses ask for full payment upfront, at a discounted price. Besides being great for cash flow, this buffer can provide startups with much-needed peace of mind.
3. Spend less to acquire customers
Businesses with a pay-per-product pricing model have to constantly invest in marketing and sales in order to attract new customers and thereby increase revenue. Increasing customer acquisition costs is a leading source of startup failure. With a subscription-based model, customers make payments to you on a regular basis, so you don't have to invest as much in new customers to keep your business going.
4. Loyalty, loyalty, loyalty
The recurring nature of subscriptions creates a virtuous cycle: regular purchases offer deeper insights into your customers' behavior, which allows you to continually improve the personalized experience you offer and, in turn, keeps customers coming back.
If done well, subscription businesses create extremely loyal, repeat customers—and repeat customers spend 67% more than new customers. This is the premise of customer lifetime value, and one of the most important factors in determining a business' success.
5. Makes upselling and cross-selling easier
With a subscription model, you're uniquely positioned to make more revenue from existing customers. Because you have continuous contact with your customers, you're building a trusting relationship with them. This makes it easier to market additional products or services to them, because they already know you provide a valuable service. 
Launching a subscription business can be extremely lucrative–if done right. The first step is choosing the subscription model that best suits your business.
Choosing the right subscription business model
There are three overarching types of subscriptions: curation, replenishment, and access. They all have their perks and drawbacks, so identifying the best fit for you will come down to the types of physical and digital products you're selling, your capacity, and your unique business ideas and goals. 
Curation business model (i.e., subscription boxes) 
This is the most common subscription business model, popularized by companies like Birchbox, Blue Apron, and Stitch Fix. These are your subscription box businesses, which seek to surprise and delight customers by providing them with new items and highly personalized experiences.
Typically, these businesses sell products in the apparel, beauty, and food categories, but the model works well across a wide range of products and is expanding into more industries every year. 
✅ Benefits 
High profit potential.

 

Subscription boxes can be very lucrative—in fact, the growth of and share in the subscription market is fueled by a few curator brands. Considered a "splurge" by most standards, subscription boxes cost anywhere from $15 to $100 a month and promote the discovery of new products. Compounded monthly, this profit model can scale quickly compared to other

 

food business ideas. 
🚫 Risks
High churn.

 

Novelty drives initial enthusiasm for these businesses, so this model can experience higher rates of customer churn. Plus, since these products are typically niche non-essentials, subscription box businesses thrive when the economy is doing well, but are the first to go during a recession.
Operational complexity.

 

Not only is acquiring customers more expensive in the subscription box space, these businesses also have considerably higher operating costs, including packaging, branding, and regular shipping.
Replenishment business model 
This model is all about convenience and cost savings. Replenishment subscriptions allow consumers to automate the purchase of essential items—often at a discount. 
Most products don't need to be replenished regularly, so the types of products that you're selling are an important consideration with this business model. Commodity and convenience items like razors, diapers, vitamins, and pet food are good fits for the replenishment model. 
✅ Benefits
Higher conversion rates.

 

65% of customers who consider a replenishment service subscribe, which is significantly higher compared to the other models (50%).
Higher retention rates. Due to the nature of the products that these businesses sell, the replenishment model has particularly high long-term subscription rates: 45% of members have subscribed for at least one year.
🚫 Risks
Thin margins.

 

In many instances, this business model requires companies to compete on price and offer generous discounts. This means businesses need to keep their costs very low and operate at scale in order to realize profits (in other words, sell

 

a lot

 

of products). 
Access business model 
Access subscribers pay a monthly fee to obtain lower prices or members-only perks. JustFab, NatureBox, and Thrive Market are all examples of access subscription businesses, and their primary value is offering exclusivity to customers.
✅ Benefits
Greater value to the customer.

 

Because customers are paying for exclusive access to perks, there is an opportunity to provide personalized offers that will help deepen your relationship with the customer. That value can be further stretched by creating a community of members, where they can interact through forums or Facebook groups.
Bundling opportunities.

 

Opportunity to offer customers an array of products (and non-tangibles like discounts for future purchases) as part of a single membership.
🚫 Risks
Greater time investment. Because access requires not a single service or product you can add on to checkout, you do need to put in work to make sure your membership offering is robust enough and maintained regularly in order for it to be of value to your customer. 
Bonus: Add-on subscription business model 
OK, this isn't a business model, but it's a hybrid approach that allows you to add subscription services to your existing business. More and more companies are shifting toward this revenue model, as it's a flexible way of exploring the subscription ecosystem without committing to one revenue model (or pivoting your business).
Tips for making the subscription business model work for you
Across the board, churn is the biggest risk for subscription businesses. The good news is that subscription consumers can be extremely sticky once they find a service they like. Here are some tips to curb churn rates and run a profitable subscription business: 
1. Evaluate your product viability
The first step in any business is evaluating your product/market fit and your product viability. In the subscription space particularly, some product categories are oversaturated, making it considerably more challenging to enter the market.
For example, the meal-kit category has extremely high rates of cancellation within the first six months, reflecting competitive pricing and broad similarities among the leading players. Do your research to ensure there's a need for your product in the market and keep tabs on your competitors.
2. Be clear about your business goals
Is it a revenue number, customer acquisition, or number of units sold? Whatever your business goals are, you need to keep them top-of-mind—especially when choosing your business model. 
3. Be conservative about pricing at the beginning
Many subscription consumers who churn do so quickly, so you shouldn't overinvest in free trials or heavy discounts unless they have a clear payback. Plus, pricing should always be tested, adapted, and evaluated as your company evolves.
4. Invest in personalization
For all the business models, but especially the curation model, customers expect personalized subscriptions to become even more tailored over time. 28% of curation subscribers said a personalized experience was the most important reason to continue to subscribe.
Do you have the in-house data expertise or technical stack to scale personalization efforts? If not, do you have the budget to invest in it?
5. Prioritize retention strategies
In the early stages, you have to prioritize acquisition in order to get sales. But once you've got the ball rolling, it's time to switch up tactics and focus on customer retention strategies.
Remember: It costs more to acquire a customer than it does to retain one, and you can always draw more value from a loyal customer base. Most subscription companies put all their efforts into acquiring new customers, but that's not the most effective way to grow a business.
6. Diversify marketing channels and tactics
Subscription business models use different channels to attract new customers and engage with existing subscribers. If you're just starting out, influencer marketing can help you gain social clout.
And since subscription-based businesses depend on a frequent and meaningful engagement of customers, email is a critical tool for all business models. Keep in mind that each subscription business model has its "marketing match." For example, for the curation model, affiliate marketing is the top acquisition channel. Recurring packages then offer a built-in marketing surface to engage with those customers.
7. Monitor churn
It goes without saying that you should be monitoring and analyzing voluntary churn—customers cancelling their subscription—in order to continually improve your service. 
8. But what about involuntary churn?
Expired, lost, or stolen credit cards; address changes; and network errors all contribute to involuntary churn over the course of a subscription customer's lifecycle.
According to Profitwell, involuntary churn makes up 20–40% of overall churn, so actively staying on top of these common causes can make a big difference to your bottom line. 
How to start a subscription business on Shopify
Whether it's adding an option for recurring orders to your existing business or creating subscription boxes from scratch, Shopify makes launching a subscription business easy. And since you can manage everything from our all-in-one platform, managing your subscription business is a piece of cake. When starting, there generally are two approaches: add a Shopify app to your store or build your own custom solution.
Recommended Apps
You can easily create a subscription offering by installing any of the following subscription management apps: 
Build your own custom subscription solution
We've recently introduced APIs and tooling to enable partners and developers to build new subscription experiences directly within Shopify Checkout. For the first time, developers can now build on Shopify Checkout, meaning merchants no longer have to choose between selling subscription products and using Shopify's checkout. 
Moving forward, you don't have to manage multiple checkout experiences, and your customers can enjoy the same friction-free checkout experience, regardless of whether they're purchasing a one-time or recurring product.
The following resources are available to you today:
This is the first step toward improving checkout extensibility so developers can help customize our checkout to meet more merchant needs. Visit our Partner Blog for more information about how to apply for access to the Subscriptions API.
https://www.shopify.co.uk/blog/how-to-start-a-subscription-business