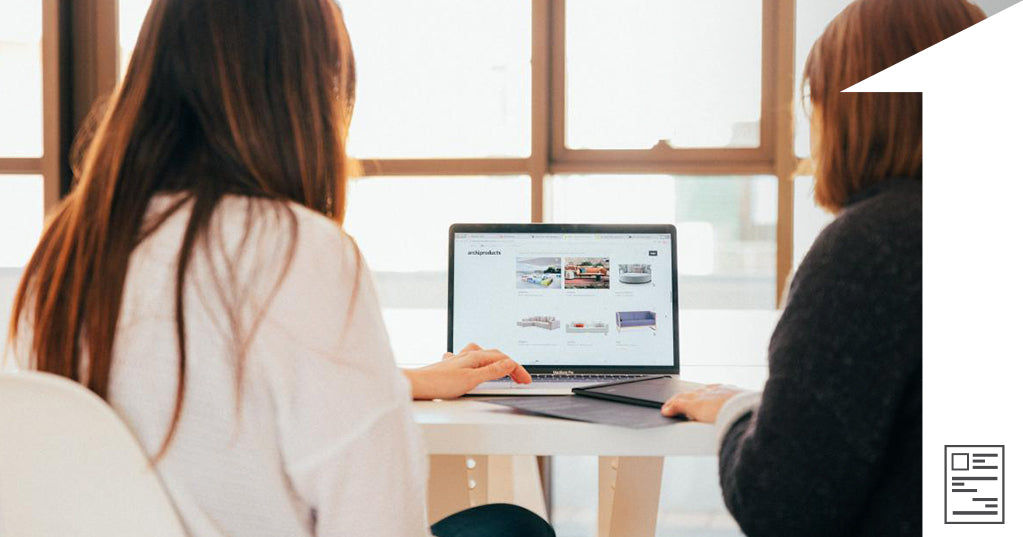 At the 2021 Shopify Unite conference, Online Store 2.0 was announced. It's a big investment by the ecommerce giant into making sure its offering stays ahead of the competition, while making life easier for merchants using the platform.
The new version adds a whole host of improvements, features and benefits which give store owners the power to edit and personalise their sites, saving them time while making it easier to make more money. It also allows developers more freedom for building customised apps and features on behalf of merchants.
Online store 2.0 is not another payment plan or tier (details of which are available in our Shopify pricing blog). Rather, 2.0 is a set of features and enhancements that improve the experience for merchants on Shopify: stores are now easier to build, have more flexibility and are easier to maintain on 2.0.
Read on for:
what's new in Online Store 2.0
the benefits of moving to 2.0
why Shopify merchants should migrate to the latest version of the platform.
Contact Us To Discuss Migration
---
Summary: Key Benefits of Online Store 2.0
Revised UI and functionality make the system easier to use, saving time
Custom sections allow more customisation across the site (not just homepage), so merchants can create unique experiences for their customers, and sell more
Easier to scale branded content across your store
Quick and easy to upload and amend content via improved metafield functionality
Quicker to load than before, meaning fewer visitors will leave your site.
In summary, Online Store 2.0 gives merchants greater opportunity to create a unique store that sells with enhanced flexibility and ownership, allowing their businesses to achieve more success and scale more quickly.
---
What's New with Shopify 2.0?
1. Quicker load times thanks to the 'Dawn' theme
'Dawn' is the new standard for storefront theme development, which is 35% faster than the previous default theme, 'Debut'. Who doesn't want a faster store? An ideal website load time should be no more than 2 seconds. The probability of bounce rate increases by 32% if the page load time increases from 1 to 3 seconds.
As you'll see, lots more functionality has been added to the new version. This means there is less need to employ as many apps on your store, which will also give faster load speeds.
2. New themes with sections on all pages for more bespoke stores
Shopify sections are customisable areas or blocks that give store owners flexibility in designing pages. In 1.0 these modular blocks were only available to use on the homepage. With 2.0, they're available across your entire store, giving you that flexibility everywhere.
So what does this mean for you? Well, you can:
create collection sections
add promotional banners to help push a sale
change where your add-to-cart button, price or product titles sit for better UX.
This allows for a more bespoke store that you can design and optimise for better customer experience - and more sales.
3. Improved UI on theme editor for ease of use
The theme editor has had an overhaul - the new version makes it much easier to navigate and understand the hierarchy of your site, so it's quicker to make your way around and edit your store. It centralises all functions and is a more logical way of using your site. This will save you lots of time and make your store easier to update and change.
4. Modular app blocks = enhanced configuration
In v1.0, the way that apps were installed onto a Shopify store was extremely inflexible. While there are thousands of excellent apps available, their integration into stores left a lot to be desired and meant that they couldn't be deployed in the best way.
With Online Store 2.0, apps are delivered onto a page in blocks - this means that merchants have ownership over which pages - and where on those pages - app blocks will appear. This will make a huge difference in terms of editability and personalisation of Shopify stores, and will allow merchants to configure apps in such a way to maximise their benefits.
5. Improved developer tools so devs can work more efficiently
While this is a benefit to developers, it's also a benefit to merchants. Improvements to the deployment of the Shopify coding language 'Liquid' mean that there are enhancements in terms of speed and efficiency from a dev point of view.
In Online Store 2.0, merchants can also add Liquid directly via the theme editor which saves time and is a lot more straightforward than the previous iteration.
Finally, you can now connect your Shopify theme to Github, then push code changes from a local dev environment to the Github repository. This means it is easier to work with developer teams to create new branches and merge them to the master branch.
6. Checkout apps rolled out to Shopify merchants
While full checkout customisation remains only for Shopify Plus merchants, store owners on the normal Shopify plan now have access to checkout apps, whereas in 1.0 there were no customisation options available at all.
This means that merchants will now be able to gain access to items such as discounts, helping nudge customers towards making a purchase.
7. Improved metafields for enhanced store flexibility
Metafields are extra pieces of data that apps can attach to products, customers, orders, and other objects in the world of Shopify. They are useful for storing information that doesn't otherwise have a home in the Shopify admin - like part numbers, customer titles, or blog post summaries.
In the old days, developers had to hardcode the displays of metafields into themes or rely on other APIs to make changes. Basically, using them was a bit of a pain, and time-consuming.
In Online Store v2.0, merchants can make changes to metafields easily, so items like images can be uploaded with no APIs, coding, or hassle. There are also standard metafields that are good to go out of the box.
Contact Us To Discuss Migration
---
Shopify has put together a guide to migrating a theme to Online Store 2.0. In essence, many Online Store 2.0 features rely on JSON templates. You can migrate your theme to add support for these features by converting a Liquid template into a JSON template, and moving any required Liquid code or HTML into sections that you can include in the new JSON template.
Alternatively, we can take care of the migration for you. At 1HUTCH, our specialist Shopify development team can evaluate your store to understand the complexity of your migration before undertaking it on your behalf, saving you time and making sure your store moves across to the new version without any issues that could affect your sales or disrupt your business. If you'd like to explore this option, drop us a line and talk to one of our Shopify experts.
---
Shopify Online Store 2.0 FAQS
Is Online Store 2.0 a new tier of Shopify payment plans, like Advanced or Plus?
No - Online Store 2.0 does not relate to pricing plans. It is a set of features and enhancements that makes life easier for merchants on Shopify: stores are now easier to build, have more flexibility and are easier to maintain on 2.0. It also gives developers more flexibility when working on stores.
When does Shopify 2.0 launch?
Online Store 2.0 is available now - it launched in summer 2021. If you launch a new Shopify store, it will be on 2.0. If you're currently on 1.0, it's worth considering upgrading to the new version.
How much does Shopify 2.0 cost?
If you have a Shopify store with a paid plan and a compatible theme, Online Store 2.0 is free. It has been built to replace the current version of Shopify. You may have to make an investment to migrate across to the new version, however - for example, if you need help from a third party like 1HUTCH in ensuring a seamless move to the new version.
I'm on Shopify 1.0 - how do I migrate to 2.0?
Many Online Store 2.0 features rely on JSON templates. You can migrate your theme to add support for these features by converting a Liquid template into a JSON template, and moving any required Liquid code or HTML into sections that you can include in the new JSON template.
It is possible to migrate from Online Store 1.0 to 2.0 without any external help, but there are a number of steps that need to be taken behind the scenes (such as backing up your theme, moving code from the template into a section, deleting and replacing files, and adding references to sections.
If you're not confident in converting Liquid into JSON, you can contact experts like 1HUTCH - we can evaluate your store for complexity of migration and we can manage it on your behalf. For more information please get in touch.
Will all new stores be built on Shopify 2.0?
All themes in the store need to be compatible with 2.0 by the end of 2021. Going forward, it is to be expected that developers and agencies will be building and launching new stores on Online Store 2.0.
I don't want to migrate to 2.0 - will my current store stop working?
We'd recommend moving across to take advantage of all the benefits the new version has to offer, however if you're happy with the current iteration, your store will continue to work, just without access to the latest features.
Which plan do I need to be on to get Shopify 2.0?
As long as you have a paid plan and are using a compatible theme, then you're eligible for Online Store 2.0.
Which themes are compatible with Online Store 2.0?
The following themes are compatible with the new version of Shopify's online store:
Atlantic v15.0.0+
Editions v11.0.0+
Empire v6.0.0+
Grid v5.0.0+
Startup v11.0.0+
As mentioned, all themes need to be compatible by the end of 2021 so this list will grow all the time. We'll update this blog to reflect the latest information.
It's worth noting if you're on another theme, you can still migrate to Online Store 2.0. It won't break your store, it just means you won't be able to take advantage of the new features and functionality.
Contact Us To Discuss Migration