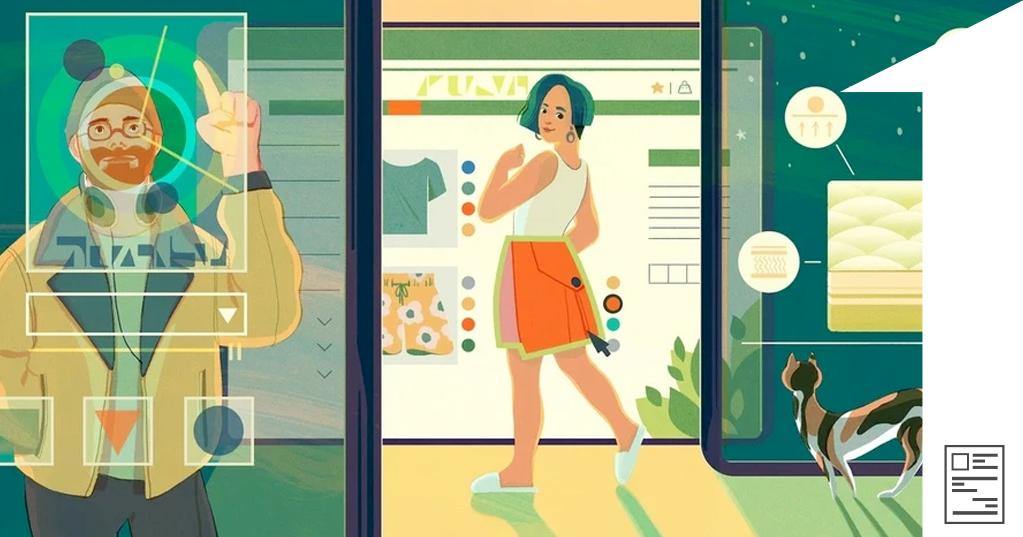 When designing an online store, a lot of focus goes into the homepage—after all, it's the first thing visitors see when they arrive. But the real goal of any ecommerce website is sales, and there's no way you'll achieve that without stellar product pages.
Effective product pages immediately convey the value of a featured product. They show potential customers what a product looks like, tell them what it feels like, and make them believe it's something they absolutely need to own.
There are so many different features and variations marketers can choose when building a product page. I'm going to show you some of my favorites and walk through what makes them so great, in the hope that you can apply some of their features to your next product page design.
Hope you enjoy! And don't blame me if you find yourself wanting to purchase one or more of these products. That is, after all, the very purpose of an effective product page.
Best product pages: 16 stand-out examples
Let's look at some of the top ecommerce sites and how they create product detail pages that motivate shoppers to buy.
Master & Dynamic
Love Hair
Pilgrim
Holstee
Kettle & Fire
Studio Neat
Outdoor Voices
Luxy Hair
PooPourri
Rocky Mountain Soap
United By Blue
Sixty-Nine
Leesa
Manitobah Mukluks
Perfect Keto
Johnny Cupcakes
1. Master & Dynamic
"Bold," "elegant," and "luxe" are some of the words that come to mind when you hit a Master & Dynamic product page. Close-up shots highlighting the details of the brand's headphones show off the quality and care with which the item was made. It begs you to wonder what they sound like.
Now, this product page is different from a standard one. There's no Add to Cart button at first glance or any detailed product information, just a recognizable image and descriptive product name. You have to scroll down to get to the main shopping cart. 
Master & Dynamic's product pages are almost like experiences themselves. As you scroll, you discover more about the detail-oriented design of the headphones—what they are made of, what advanced features they have, and how to control them. 
But Master & Dynamic isn't completely prioritizing design over conversion. The floating Add to Bag bar at the top of the page is inconspicuous enough to not distract from the experience but still a constant reminder that you can make these headphones your own. You don't have to scroll all the way back up and interrupt the experience if you want to buy them. (There's also a nice reminder of all the color options you have!) 
2. Love Hair
Love Hair is another brand focusing on clean products, with a matching clean design for its product pages, which use white backgrounds, grays, and subtle hints of muted color to draw the eyes. 
And they don't just show you still shots of a product—Love Hair also leverages video content to anticipate and answer your questions.
Beneath the video, Love Hair educates users more about each product and what they'll get out of it, giving the brand an opportunity to speak directly to its audience's pain points. And in case you needed any more reasons to buy, the brand talks more about its quality ingredients and commitment to sustainability. 
3. Pilgrim
Aromatherapy meets dynamic design on Pilgrim's website, with product pages that flicker from white to black, reflecting what it's like to see the product during daylight and nighttime in your home.
Beyond the flashy effects of its product pages, Pilgrim includes a few key elements to help shoppers decide if they want to buy:
Short, descriptive product information
Recognizable lifestyle images
Multiple payment methods, including express checkout options like Shop Pay, G Pay, and PayPal
Refund and return policy information (30-day returns, 1-year warranty)
Shipping policy (4-day shipping to the US and UK)
Scroll down, though, and a more robust product discovery experience awaits. Graphics that highlight the features, benefits, and materials of each product along with user-generated content in the form of videos give you a deeper dive. 
4. Holstee
Holstee is a brand that's fun and playful, much like its product pages. A simple design with splashes of color draws your eye to a few key elements: the products, the Add to Cart button, and the highlighted text promoting discounted prices if customers sign up to become a Holstee member. 
Holstee is a very visual brand, and the rest of its product page isn't as simple as what you find above the fold. Scroll down and you'll see more photos, product videos, and options to learn more about each product. 
Toggle between more detailed descriptions and specs, customer reviews, shipping and returns, and ecology (which essentially states the brand's mission to great design and quality). This eliminates the need to scroll endlessly to get back to the Buy button. Instead, users just have to hop back to the section directly above. 
5. Kettle & Fire
Kettle & Fire sells bone broths and soups made by world renowned chefs, in containers you can store in your pantry for up to two years. 
At first glance, the product detail page mimics key features of an Amazon listing page: you have a carousel of different product images including lifestyle shots, nutrition labels, "what's inside" infographics, and more. Customer ratings are highlighted underneath the product name, and bulleted lists are used to share details in a concise and informative way. 
While Kettle & Fire offers a few different buying options, it gives shoppers a clear way to pick and add their items to cart. It also highlights its refund and shipping policies underneath the Add to Cart call to action. 
6. Studio Neat
Studio Neat knocked it out of the park with its long-from product pages, which includes video, social proof, product photos, and more to guide people through the shopping experience. Studio Neat's product pages focus on supplying shoppers with all the information they need to make a purchase. 
When you first land on a page, you're greeted by a video explaining more about the brand and its products. 
Continue scrolling and you'll find social proof and key reasons why you should buy the featured product. The descriptions are catchy and paired with relevant images to make a shopper feel like they've got the product in front of them already. 
Studio Neat's product pages finish off with a series of lifestyle photos to convey its brand and highlight the product in different ways. 
7. Outdoor Voices
Outdoor Voices is a clothing company that sells athleisure for everyday wear. It creates product pages that show high-quality, playful photos of models, which makes its clothing feel approachable and credible for its target audience.
What makes its product pages award-winning is how clean and functional the design is. Shoppers can easily find information like how to care for their product, specifications, and alternative payment options without distracting them from the brand's main goal: to click Add to Bag. 
8. Luxy Hair
Luxy Hair sells hair extensions made from human hair, so it's not a stretch to imagine that most of its customers are women. Since this product has many different variants, the shopper is taken on a journey toward the one best suited for them, first choosing the thickness of their hair, followed by the color, and answering more quiz-style questions.
After answering a series of questions, the shopper is brought to the specific product page containing (ideally) exactly what they're been looking for.
The clear call to action here is adding this product to your bag, but if you're still unsure, there's a prompt to watch an overview video above the purchase button. 
The best part about this product page is that it's backed by a highly personalized shopping experience. Because Luxy guides customers through the shopping process, they are more likely to buy versus navigating different collection pages to find the best fit. 
The page also addresses some of the largest abandoned cart indicators: shipping costs and returns. Data shows the vast majority of shoppers will abandon their cart if shipping is too expensive. Plus, knowing that Luxy's customer support team is available around the clock helps a shopper feel assured they can get in touch if they have an issue or question about the purchase.
9. PooPourri
PooPourri takes a fun and witty approach to something very taboo, going number two (see, we couldn't even say it here without feeling weird)—and its product pages reflects that same energy. It uses a mix of concise product descriptions, recognizable images, and bold colors to give shoppers the necessary information to decide if they need a toilet spray. 
A nice add-on is the related product recommendations, referred to as "Most Poopular Products." This has become something customers expect when shopping online and can help them find another product in your store if they don't want the current option. 
Confused on how a "before-you-go" spray works? No sweat. PooPourri also includes a "How it Works" video showing how to use the spray. If you have any questions, you can click the "Let's Talk Sh*t!" chat window to talk to a customer service representative.
10. Rocky Mountain Soap
Rocky Mountain Soap, a natural body care retailer, knows that its ideal customers want high-quality, wholesome products. Its product pages include concise and informative descriptions that make key benefits pop: GMO free, tested only on people vegan, 100% natural. These are all reasons why a shopper may buy Rocky Mountain's body care products and can help drive sales and reduce abandoned purchases. 
Another particular element of Rocky Mountain Soap's product pages is the embedded customer reviews. If you're unsure about buying one of its products, you can easily scroll and read recent testimonials.
Rocky Mountain Soap clearly knows the power of customer reviews. Nearly a quarter of respondents to a Bizrate Insights survey said they always referenced customer reviews when shopping online, and 40% said they did so often. The social proof immediately below the product, highlighting that it's been rated with five stars by multiple satisfied customers, is a sure way to lessen a buyer's anxiety around never having touched the product in person themselves.
11. United By Blue
One of the most eco-friendly online stores, United By Blue is on a mission to eliminate trash from the world's oceans and waterways. You'll see it reiterates that your purchase helps it get closer to achieving this goal: "Every product purchased removes 1 pound of trash." Who wouldn't want to clean up the earth and get a great top out of it?
A sizing chart helps users purchase the product with the right fit, which probably helps reduce the amount of returns the business has to process. 
The clean design on each product page takes users through product details, customer reviews, and a chance for the brand to upsell and cross-sell different products. 
12. Sixty-Nine
It doesn't take much explaining to see why Sixty-Nine's homepage works. It's immediately obvious this is an attention-capturing product page. The characters moving before your eyes and appearing to look right out at you brings the website and its featured products to life in a highly novel way, unlike many other ecommerce stores.
Once you click through to a specific product, the animation changes to an interactive page, accompanied by a clean design with lots of white space. You can see it's not your standard ecommerce product page, and it's certainly unique. Plus, the lack of clutter removes any distraction from the buying experience, giving shoppers a direct path to purchase. 
13. Leesa
Leesa is a foldable, shippable mattress company that eliminates the need to go to a mattress store. Its product page does a good job addressing a few of the concerns someone may have when buying a mattress online:
Mattresses are expensive, but Leesa gives you the option to pay for it monthly. 
What if you don't like your mattress? Leesa gives you a risk-free, 100-day trial. 
Each mattress comes with a 10-year warranty
Showing this information on the product page makes shoppers more comfortable with a large online purchase and can help drive sales for the business.
Many similar mattress companies have popped up, so Leesa cuts right to the chase by highlighting why you should choose it over anyone else. It uses an interactive graphic showing the different layers of its mattress, and shoppers can click and discover what makes a Leesa mattress better than a competitor mattress. 
It also takes this opportunity to share its corporate social responsibility policy of donating one mattress for every 10 sold, making a potential purchaser feel good about their decision to shop with Leesa.
A mattress is a big purchase, and so the more you scroll, the more reasons Leesa gives you to make the leap. Leesa also shows product reviews to give you a sense of how much other people have enjoyed its mattresses. It even includes an FAQ of the top questions people ask about its product, so shoppers never need to leave the product page.
14. Manitobah Mukluks
Manitobah Mukluks also has a high(ish) cost per product, meaning the buying process can take more consideration. If an item costs less than $20 and you feel like buying it, you're considerably likely to. But the more that price point creeps up, the more guilt you may feel when making a purchasing decision. And guilt is never a feeling you want to inspire in your visitors!
This product page seeks to ease the most common purchasing anxieties: "free shipping" and "free returns" are written in big, bold letters right next to the Add to Cart button. People feel like their purchase doesn't have to be a forever decision and that the price they see will be pretty close to the final amount.
The brand allows the hesitant purchaser to leisurely learn more about the company and its mission, without ever leaving the product page.
The shopper can learn about the company being Indigenous-owned (as well as what that means) and the story behind the art on the sole of its boots. 
15. Perfect Keto
Perfect Keto checks off many boxes for product page optimization. It helps give shoppers the information they need as quickly as possible by:
Using a descriptive product title and write-up
Showing customer ratings
Offering clear product options, showing what's new and what's limited
Providing multiple payment options, including interest free-installments and "subscribe and save" options for recurring orders
Communicating benefits with a bulleted list
Using high-quality product images 
If you're not convinced to buy just yet, continue scrolling to find more information, such as recipes, ingredients, reviews, lifestyle shots, and more. 
16. Johnny Cupcakes
Any product that has to do with or likens itself to sweets is in my good books. Johnny Cupcakes is a playful brand, calling itself "the world's first t-shirt bakery" and highlighting all its recent additions as being "freshly baked." It's a fun theme that works for it.
It makes good use of product photography, with high-quality images to show off its clothing and fun designs. And how can you not love its loading animation of a chubby youth chasing an elusive cupcake?
Additionally, when you click the Buy Now button, a shopping cart pops up on the right-hand side of your screen to remind you you can check out at any time. It's a not-so-subtle hint that you have yet to close the deal and it clearly identifies the ways that you can pay. This effectively turns the landing page into the checkout page, which is a powerful way to speed along the purchasing process.
Product page design best practices
Product pages are the driving force for ecommerce businesses, answering shoppers' questions and getting them ready to buy. So it's critical to get them right. 
Here are some tips and recommendations to create better product pages that get found online, entertain shoppers, and help them decide what they want to buy:
Include the core components of a good product page.

 

According to research of hundreds of ecommerce product page examples by

 

Nielsen Norman Group, your product page needs to include the following elements:
Descriptive product name
Identifiable image(s)
Zoomed-in view of image(s)
Price, including any additional product-specific charges
Clear product options, such as color and size, and a way to choose them
Product availability
Clear way to add an item to the cart and clear feedback when it has been added
Concise and informative product description
Use big, clear, 360-degree images.

 

Did you know that

 

three-quarters of shoppers

 

consider product images when buying online? Once a shopper lands on your page, you'll want to have clear images there to help envision what your product looks like in real life. You can add 360-degree images or well-made explainer videos to your product page to help improve the user experience and

 

increase conversions.
Write convincing product descriptions.

 

Once you have incredible product photography down, you'll want to support it with different product details. Considering

 

76% of shoppers

 

want to see specific product specifications, you'll want to include descriptions and spec sheets (like a sizing chart) to answer questions, compare products, and help shoppers begin the buying process as quickly and easily as possible. 
Add a live chat window.

 

A good product page needs to anticipate and answer product questions. But there will always be some shoppers who need more specific information and want to contact your business to get it. With a live chat window, they can easily reach your service team, get their answers, and move forward with their purchase. 
Show customer ratings and social proof.

 

The

 

average shopper reads 10 customer reviews

 

before buying something. If you don't have them on your product pages, they may go to a third-party site to check out different ratings. The issue? They could get distracted and never come back to your site! The solution? Include customer reviews on your product pages so shoppers don't have to go looking. 
Build your ecommerce product pages with Shopify
Product pages are where shoppers go to figure out whether they want to buy from you or not. You don't need to be an experienced designer to create product pages that look good and drive sales. With Shopify, you can create product pages that have a balance of both good design and conversion-oriented elements.
While you're working on building your store, check our best 27 free Shopify apps to help you manage, market, and grow your business. 
Illustration by Cornelia Li